Family Photographer Columbus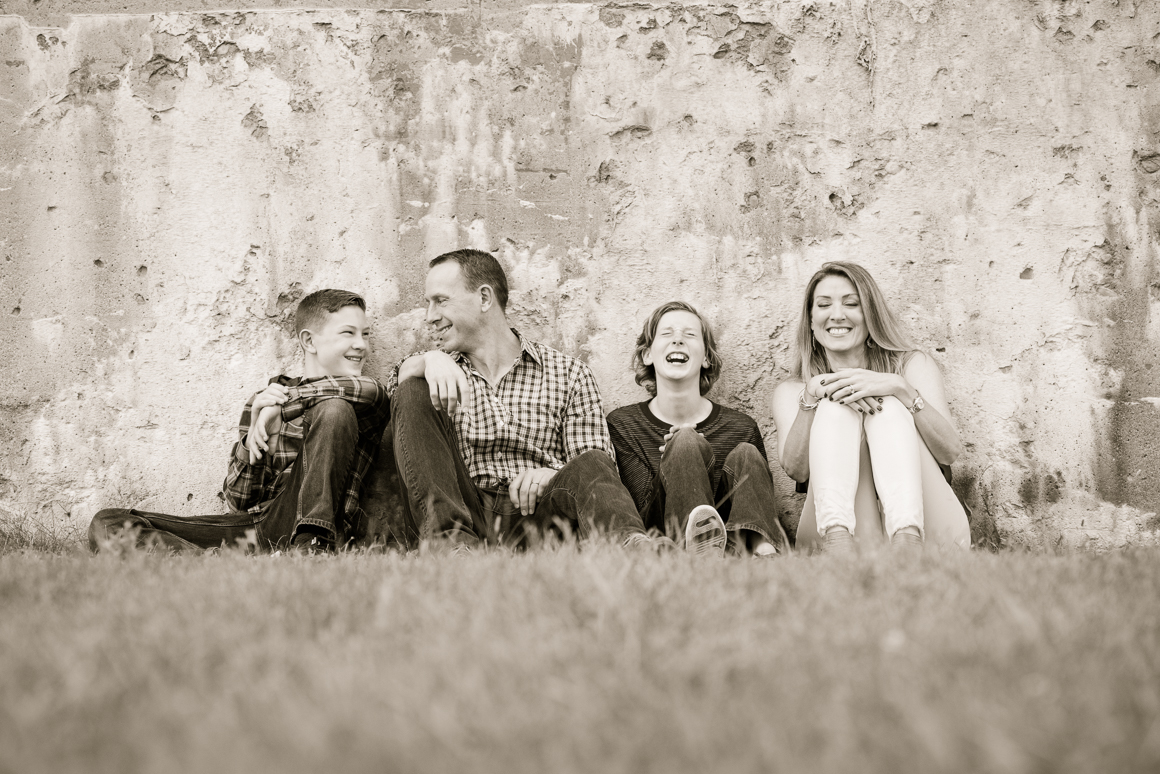 This picture just makes me happy. It's not even my family, yet it brings me so much joy every time I see it. I have been photographing this family for years and they are every bit as fun as this image portrays. We laugh, we goof around, we tease each other and rather than "working", I really feel like I'm just spending time with my good friends. That's one thing that I love about being a Family Photographer….over the years, your clients often do become your friends. We hug, we catch up, the kids tell me all about what they are into these days. When you get to know your families, you build trust and comfort and that really comes across in the images.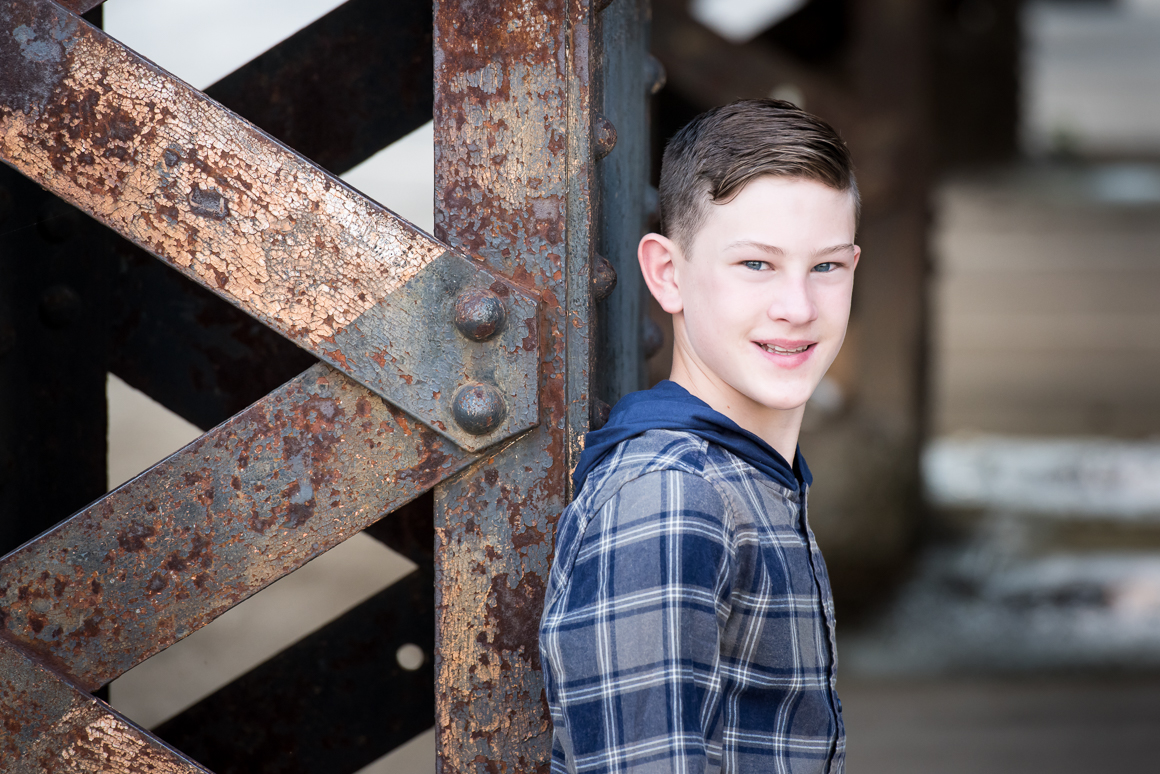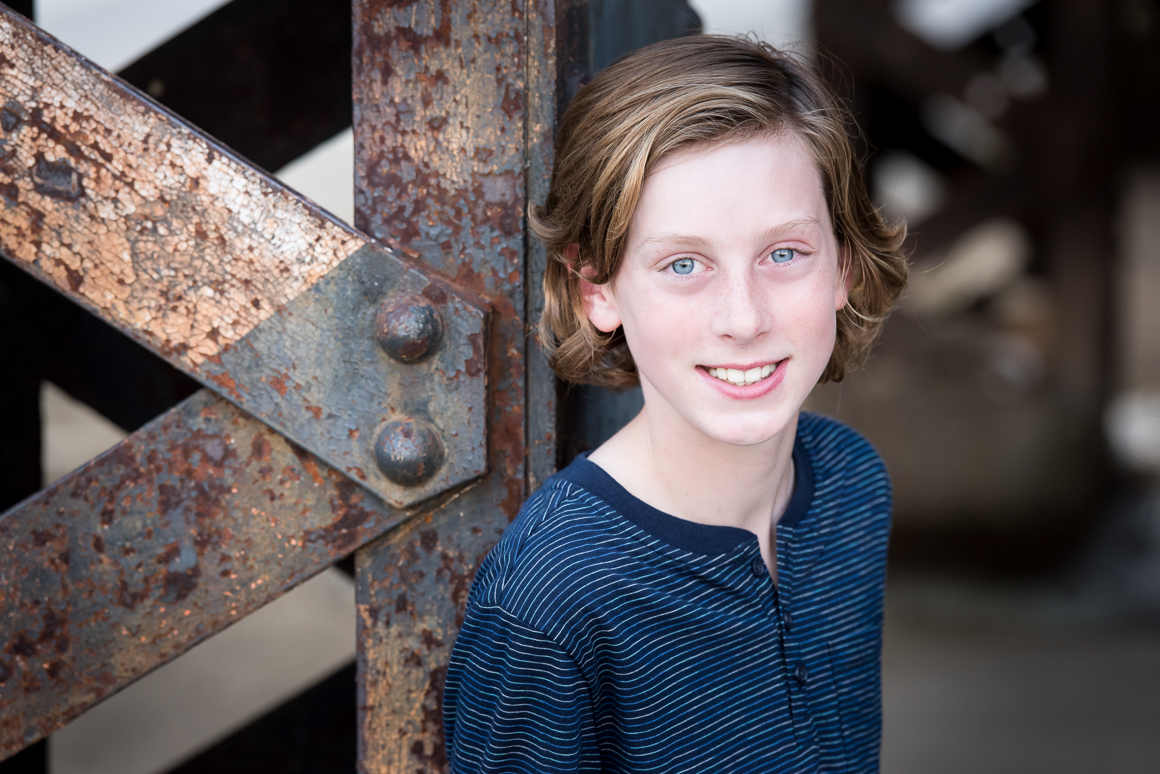 I can't say enough good things about these boys! They are sweet, polite, engaging and talented! They are totally at the age where partaking in a photo shoot should seem like complete and total torture, yet they bring their "A Game" and are total champs. I loved watching them grow up over the years and always look forward to photographing them! I really love how their mom put them in blue as it's such a good color on them!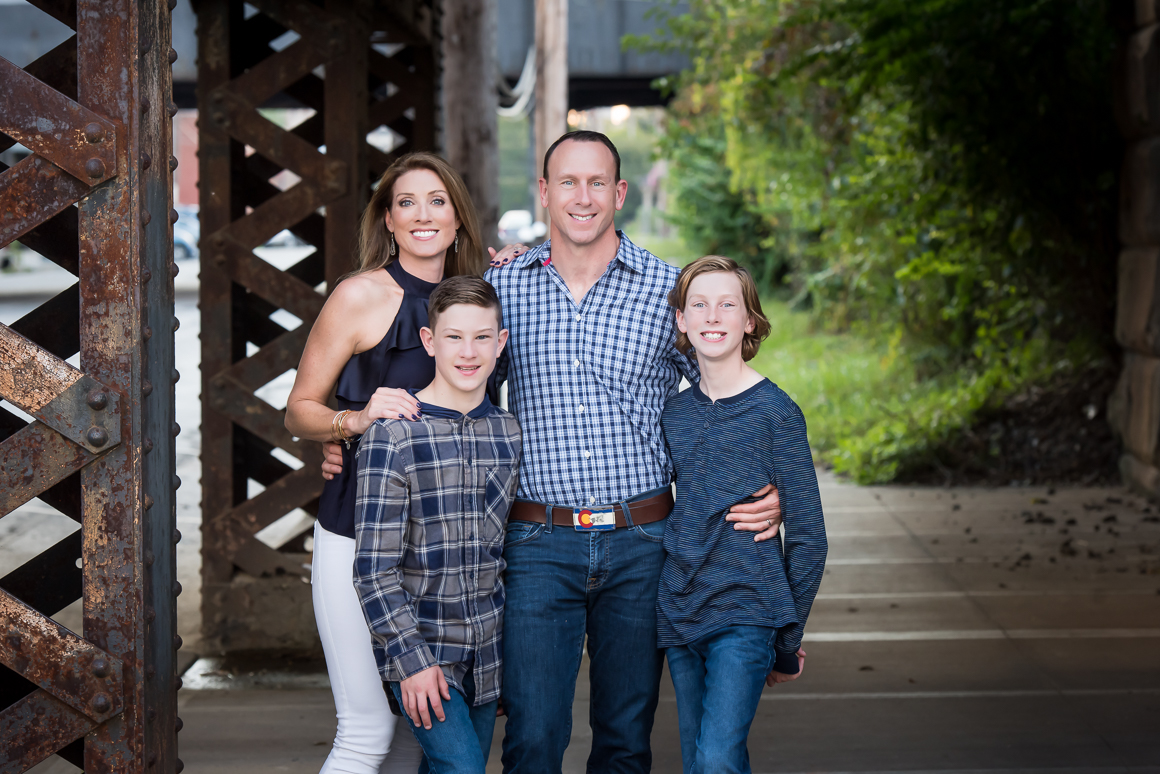 In the past, we've done their sessions in parks with beautiful foliage. I thought we should change it up this year and suggested this great urban location in downtown Columbus. This area is filled with great textures and beautiful light. There are just endless spots to take pictures and get a variety of backgrounds. The mom really put a lot of thought into their wardrobe and it shows. Blue is an AMAZING color on them (check out those eyes!!!) and I love how she mixed up the patterns. Patterns can be tricky, but she really pulled off mixing them up while having everything still look good together.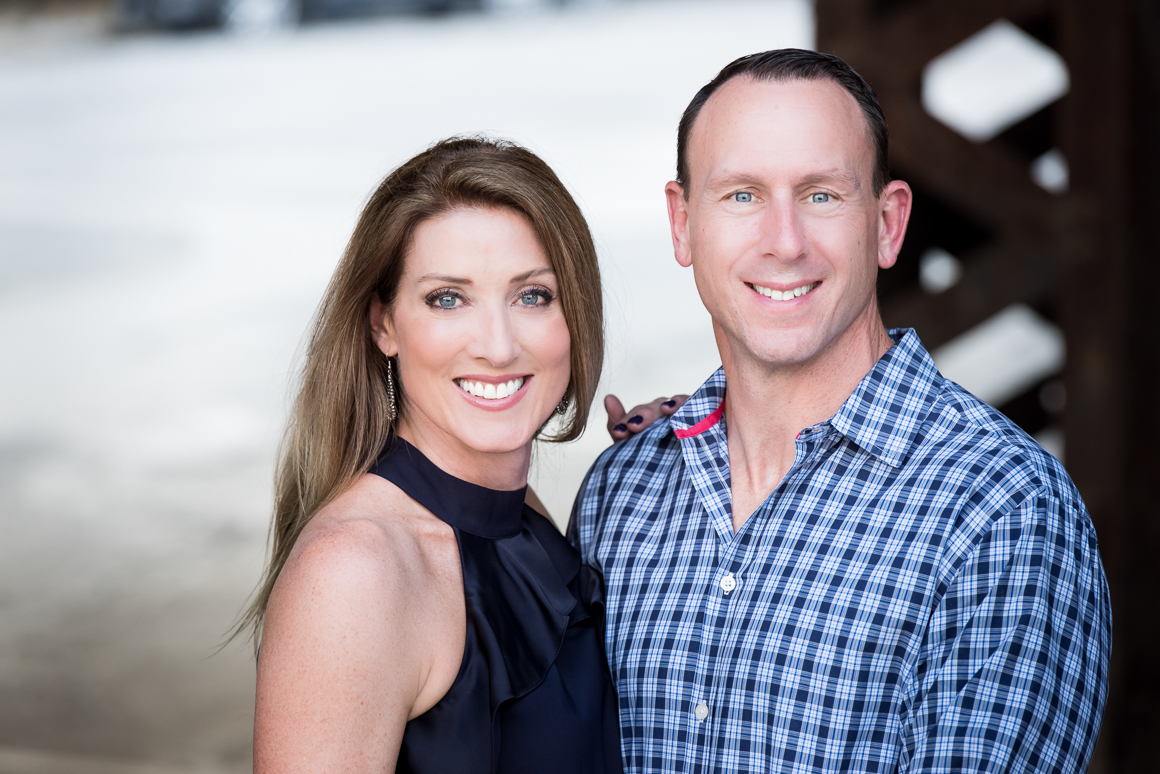 So here's a funny story…..Years ago, I believe it was our second shoot together, I was shooting one of the boys and we were trying to get him to loosen up a bit. He was fully engaged in "fake smile" mode and that just wasn't going to cut it for the family pictures. So I'm kneeling in front of their son using all my best material to get him to laugh when unbeknownst to me, his mom snuck up behind me and gave me a wet willy in the ear! Yes, you read that correctly, a WET WILLY! That certainly had us all laughing and I got the shot I was looking for!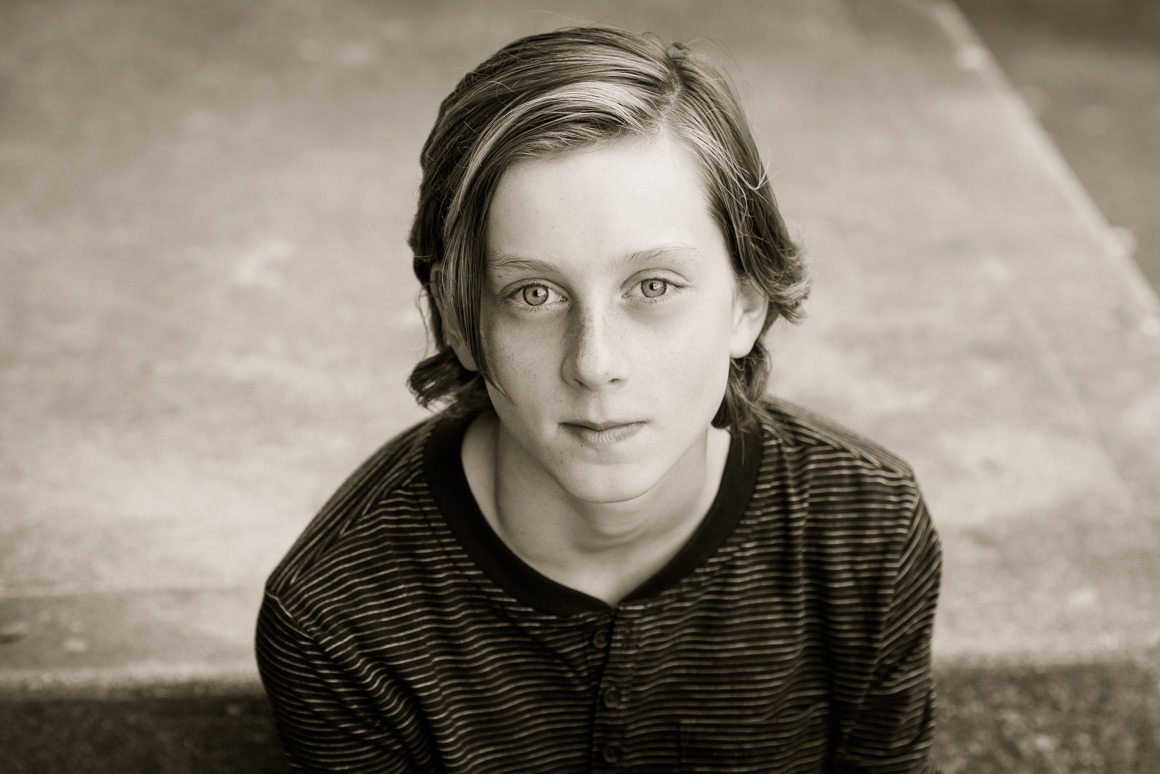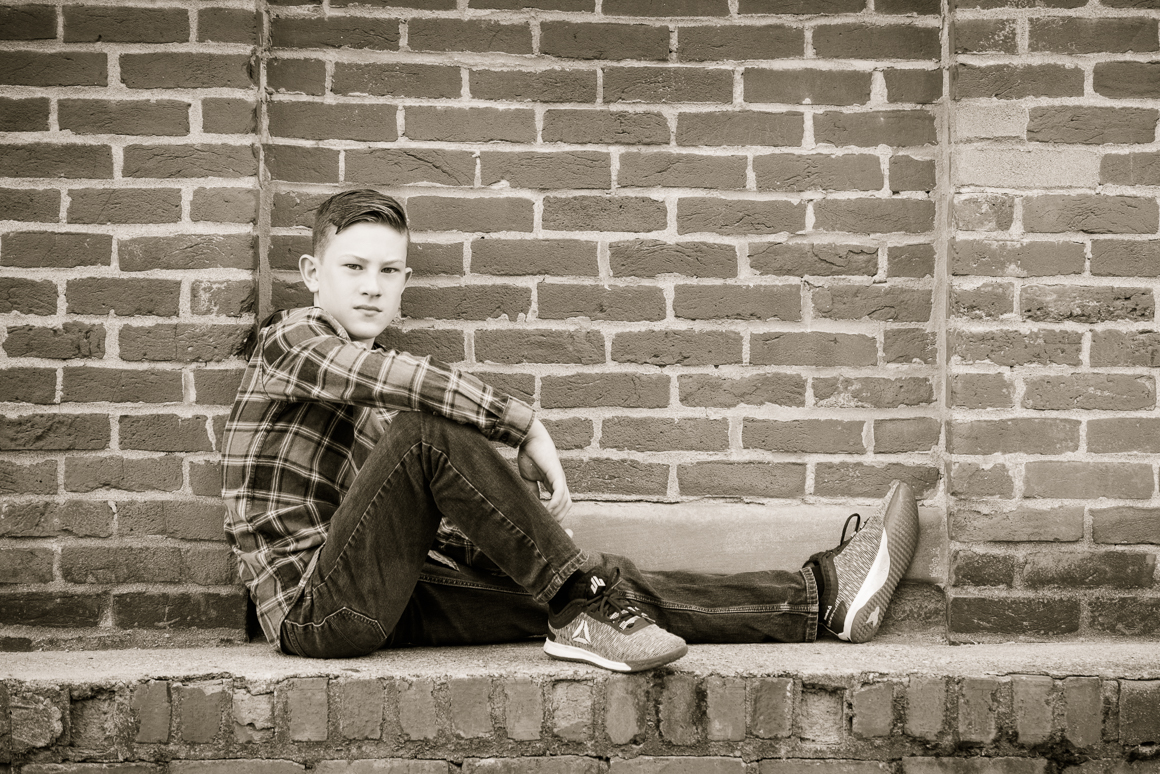 As sweet and goofy as these boys are, they've really perfected the soulful look! I just love a good serious pose!! But not to worry, we made sure they got time to hang around! After all, the only thing better than being under a bridge is to actually hang from it!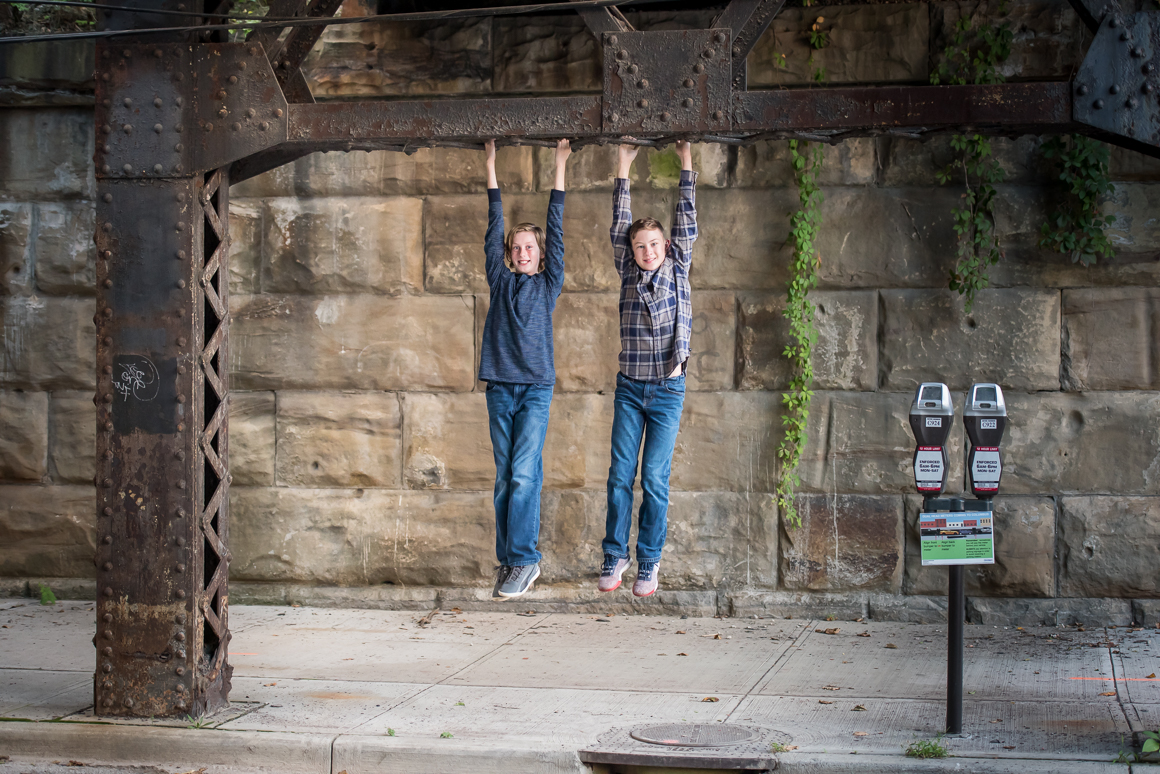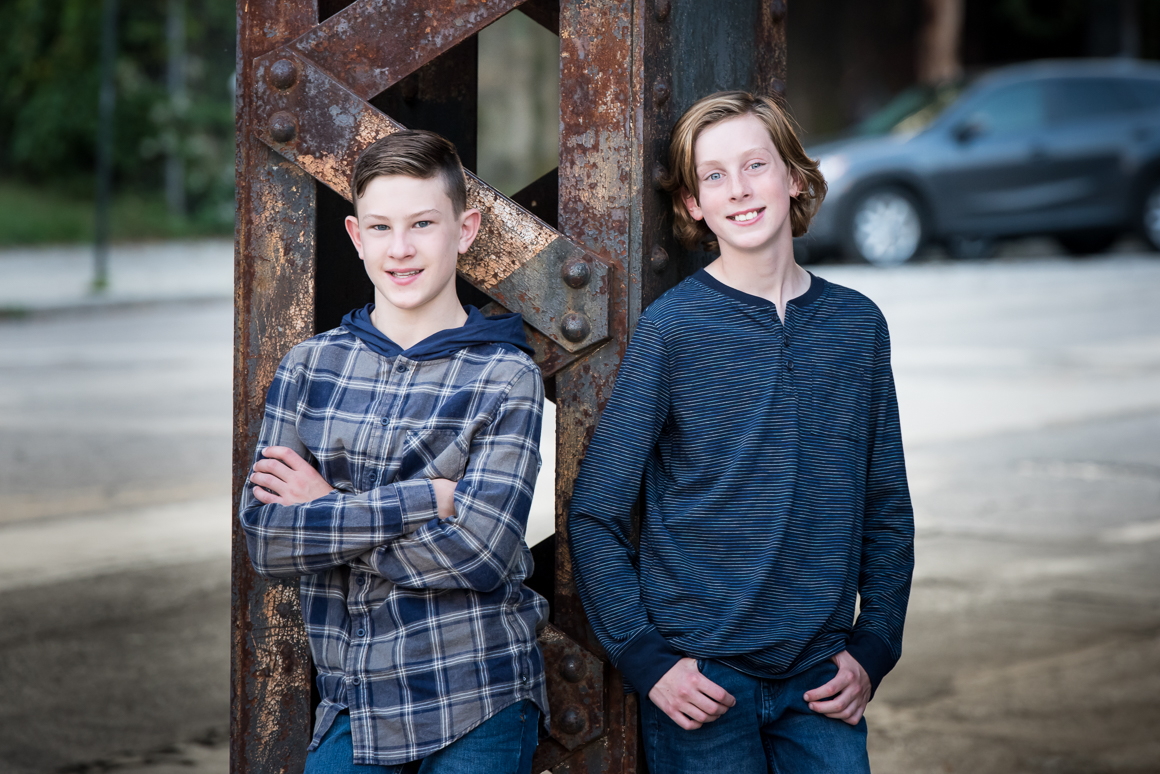 Like I said, it's always a blast with this family and I can't wait until our next shoot!
How long has it been since you last had family pictures taken? I'd love to talk to you about capturing your family and your kids' personalities. We'll have fun, I promise!