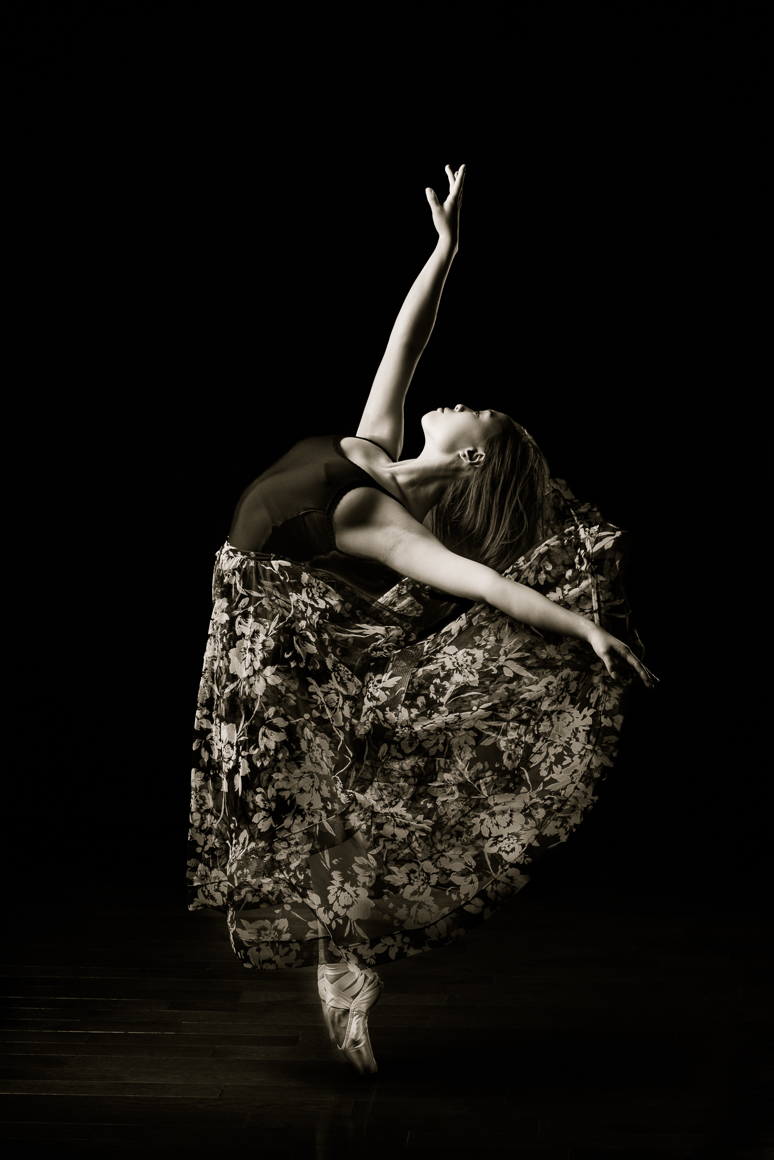 Senior Photos Columbus
There are no words for how much I love photographing dancers! They are so graceful and aware of their bodies that they are capable of making micro adjustments to get just the right shot.
This New Albany High School Senior came to me wanting to showcase her incredible talent and love for dancing. She has been dancing at the New Albany Ballet Company for years and having seen her on stage, I can attest to the fact that she is the most exquisite dancer! She exudes elegance and finesse and is so light on her feet that she makes even the most rigorous choreography seem effortless.
She brought so many wonderful ideas to the session and we had a great time putting our own spin on them. This is the perfect example of a session that needed to be as artistic as the subject!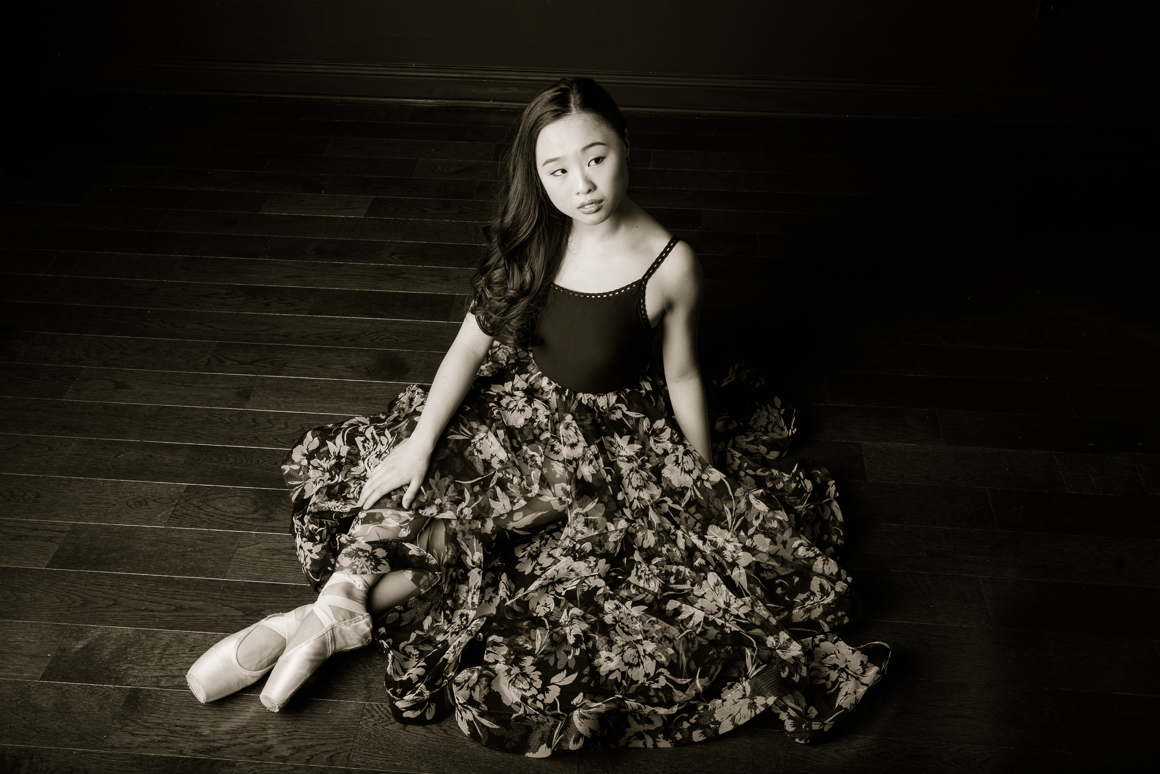 We started this session in studio to get some classic dancer shots. I love how she repurposed her homecoming skirt and paired it with a leotard for this graceful look. You'd have no idea that I had to edit out her mother in the first image as she threw the skirt into the air and then jumped out of the frame! A lot of work went into the shot on the right as we kept trying to get her feet just right and her expression and face precisely as we wanted it as she completed the rotations. She had such an eye for detail and I loved working with her to get it all just perfect!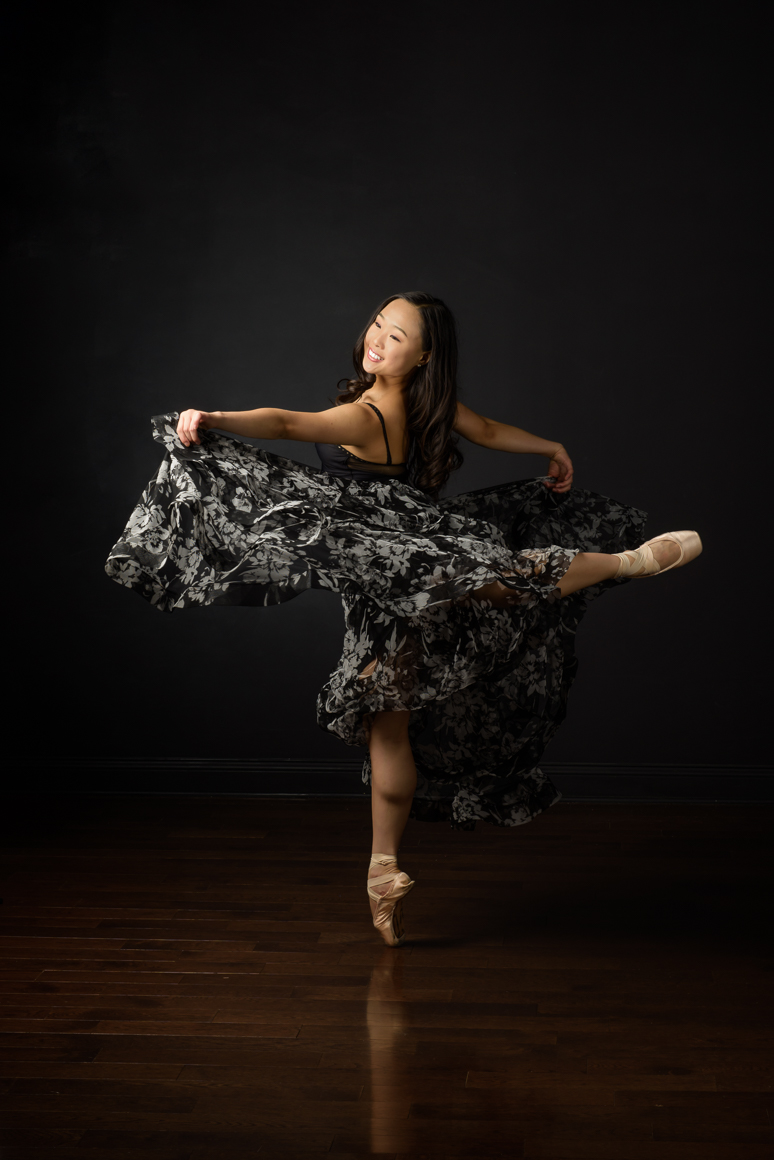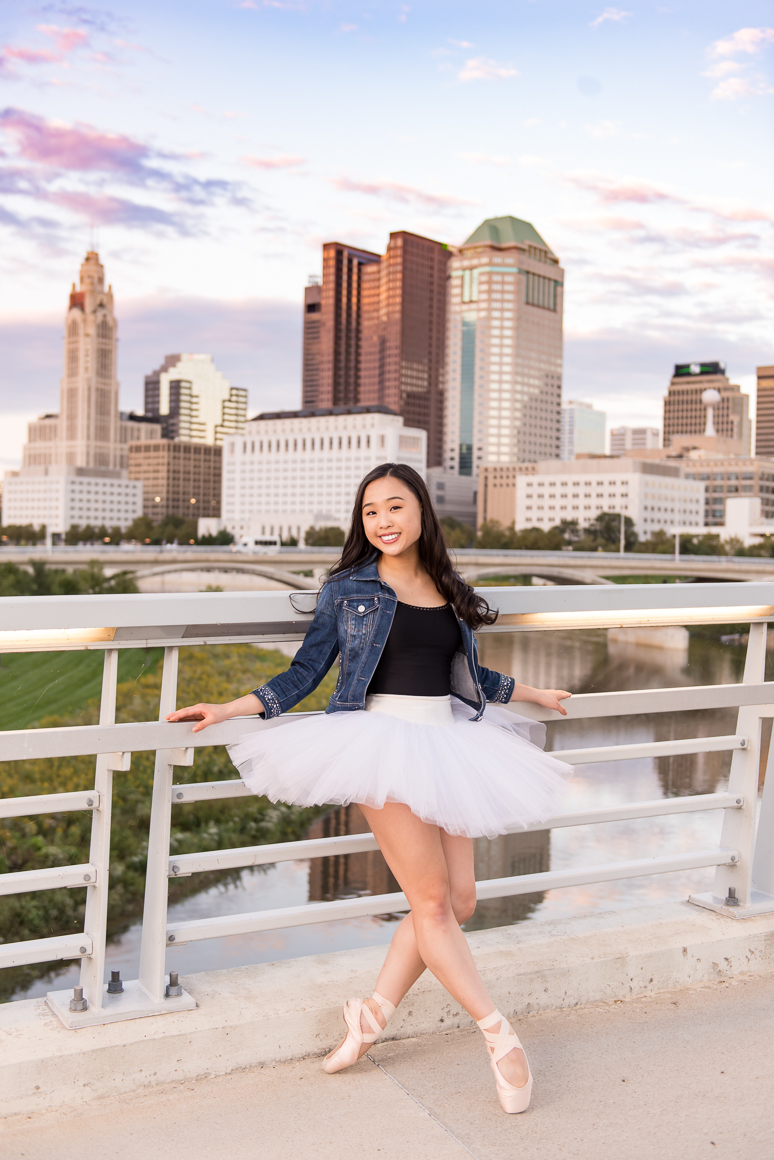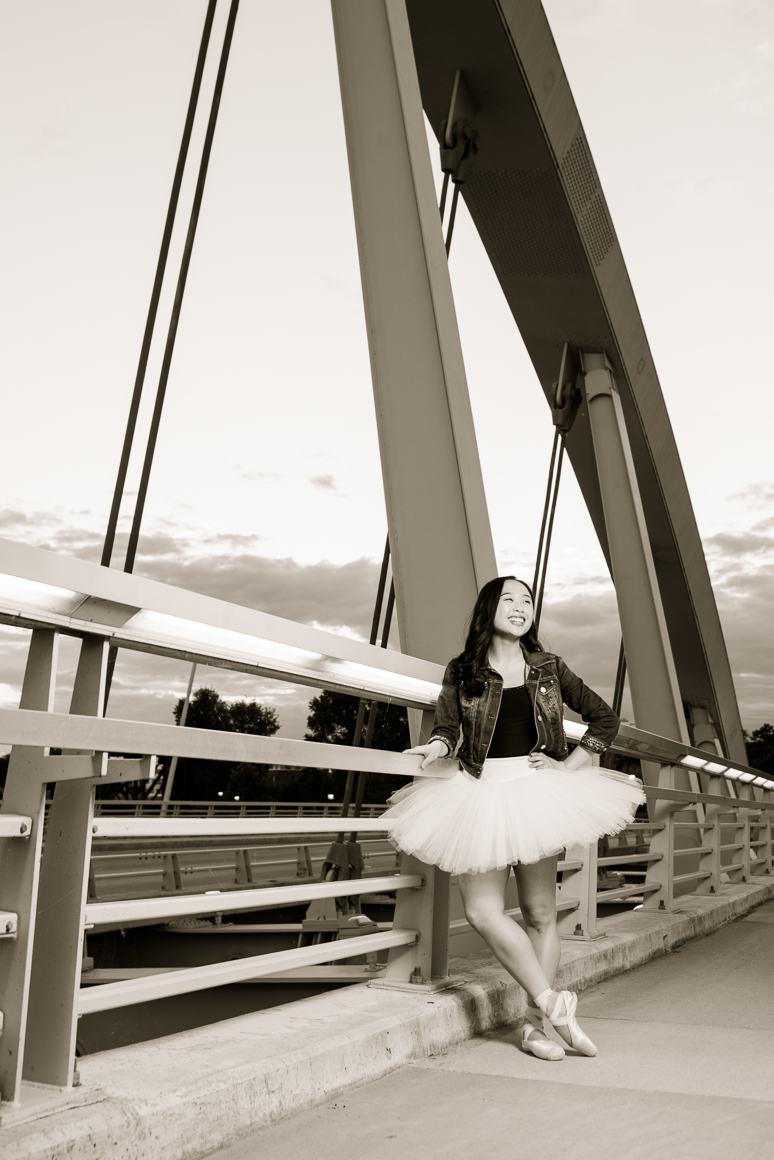 She really wanted to incorporate downtown Columbus into her senior pictures so we headed over to get some cool bridge shots. The sun was starting to set and with the help of an additional light, we got some awesome looking skies! I particularly love how she used a denim jacket for a more urban take on the classic ballerina style.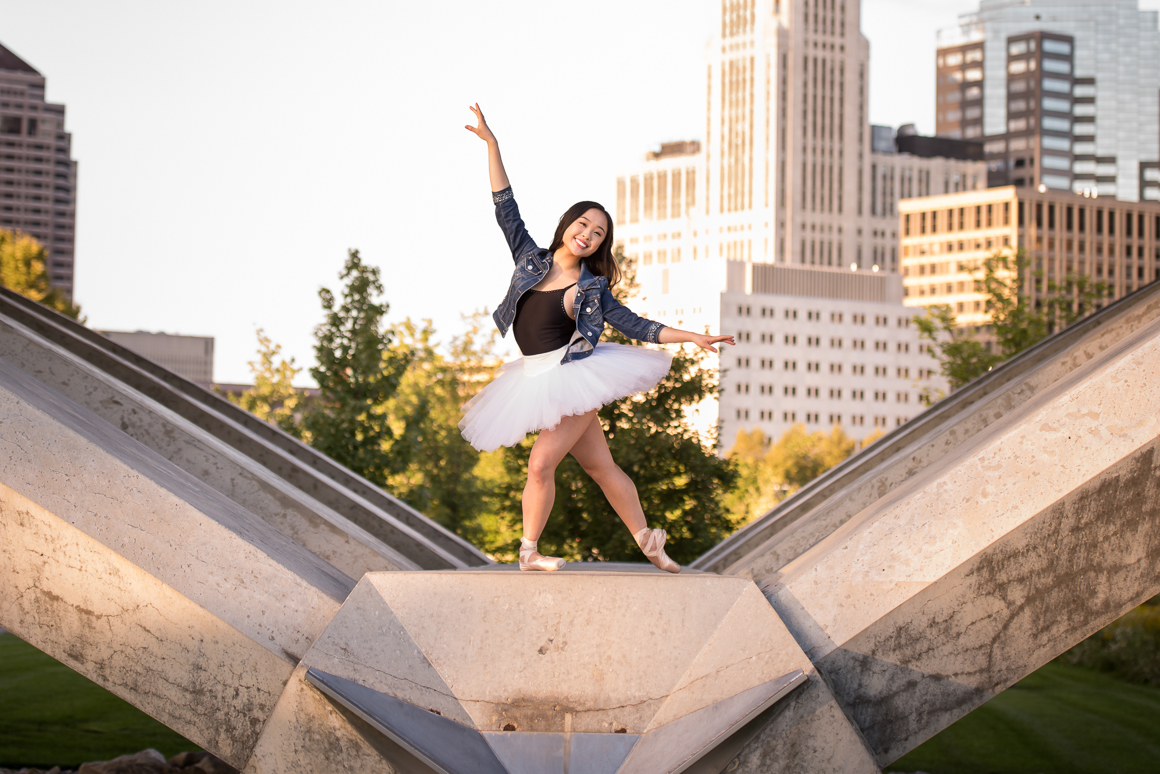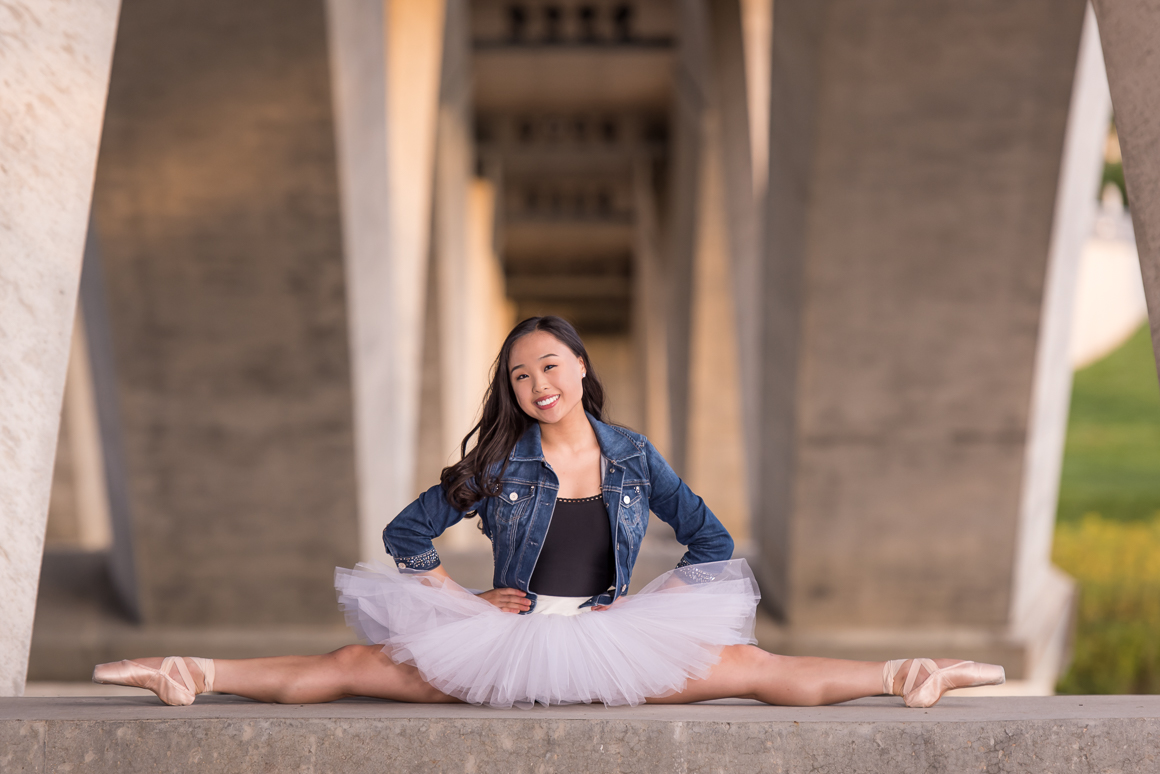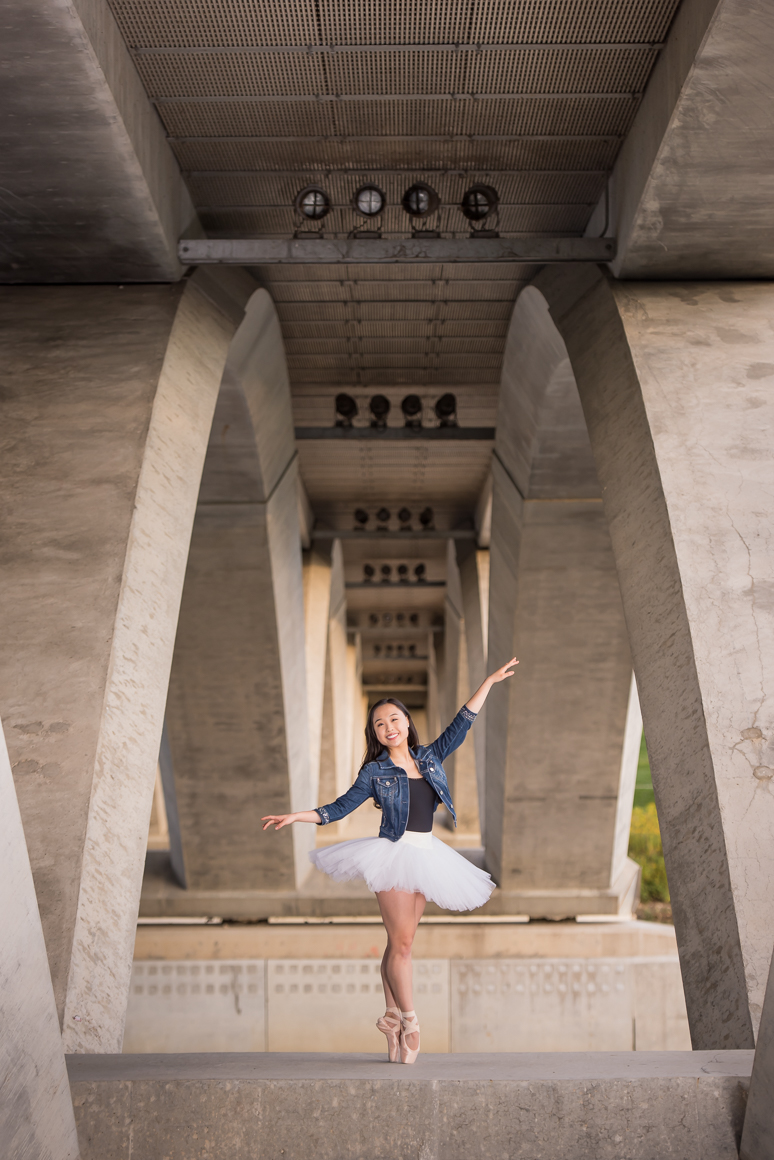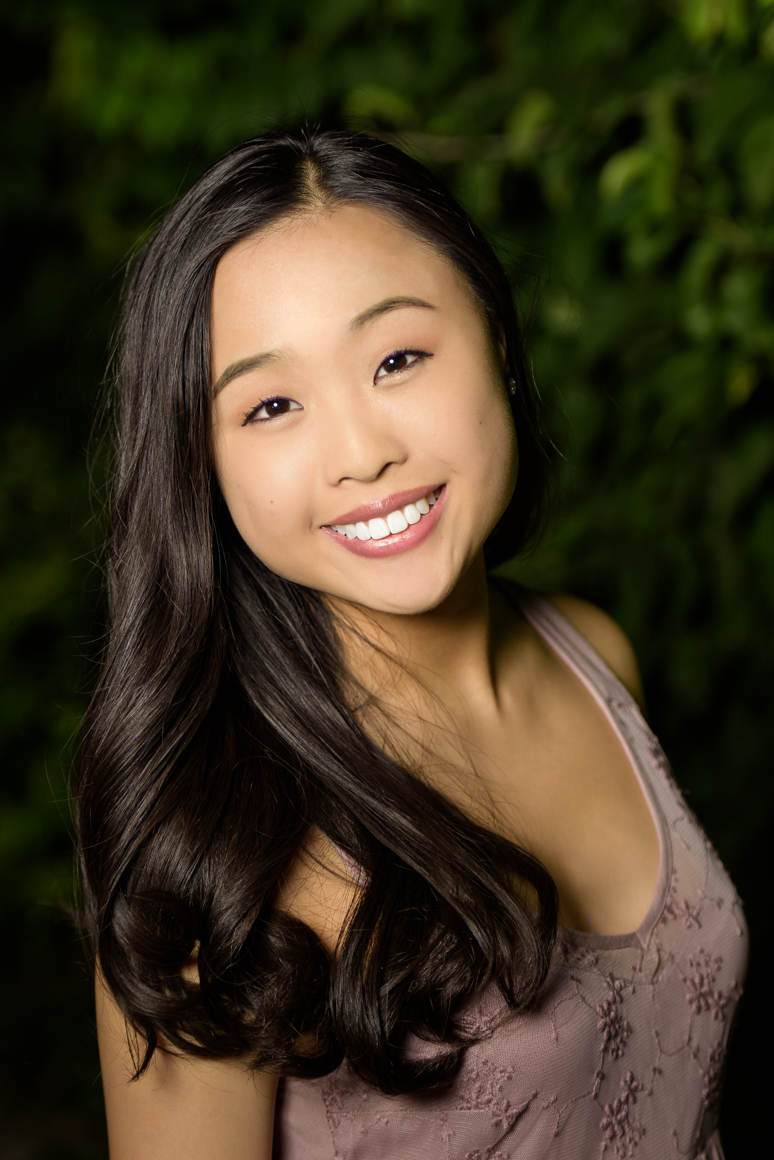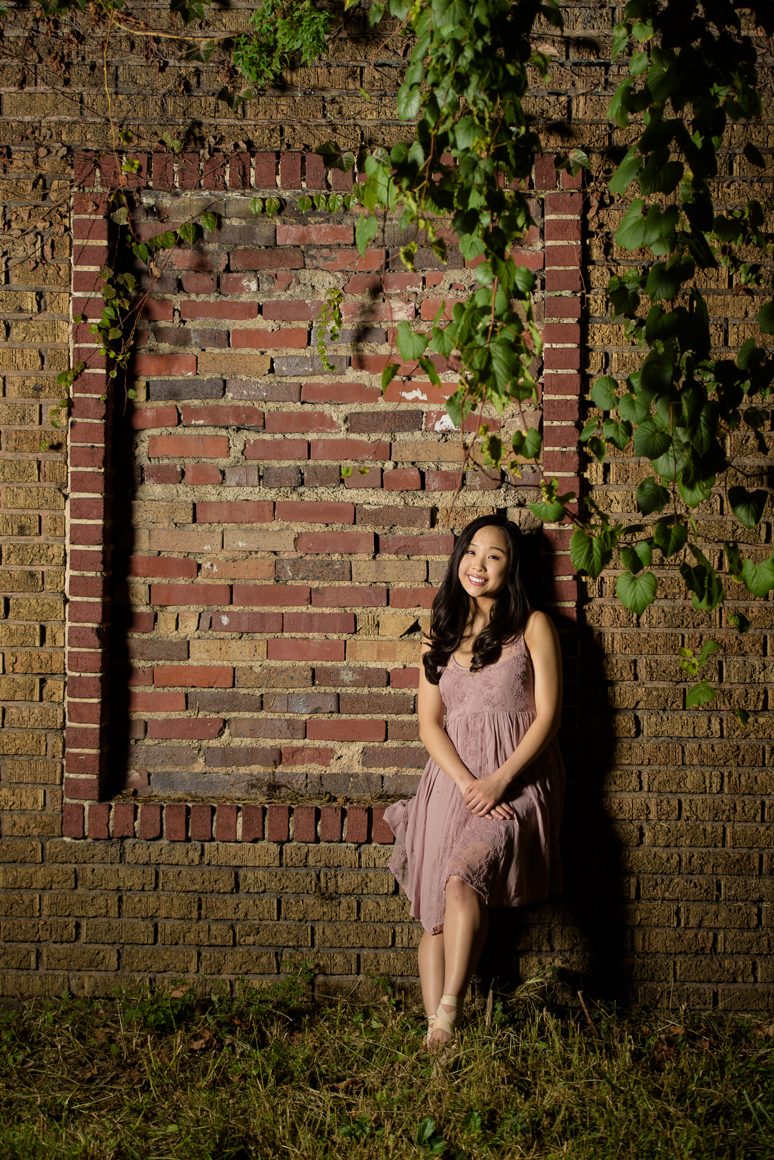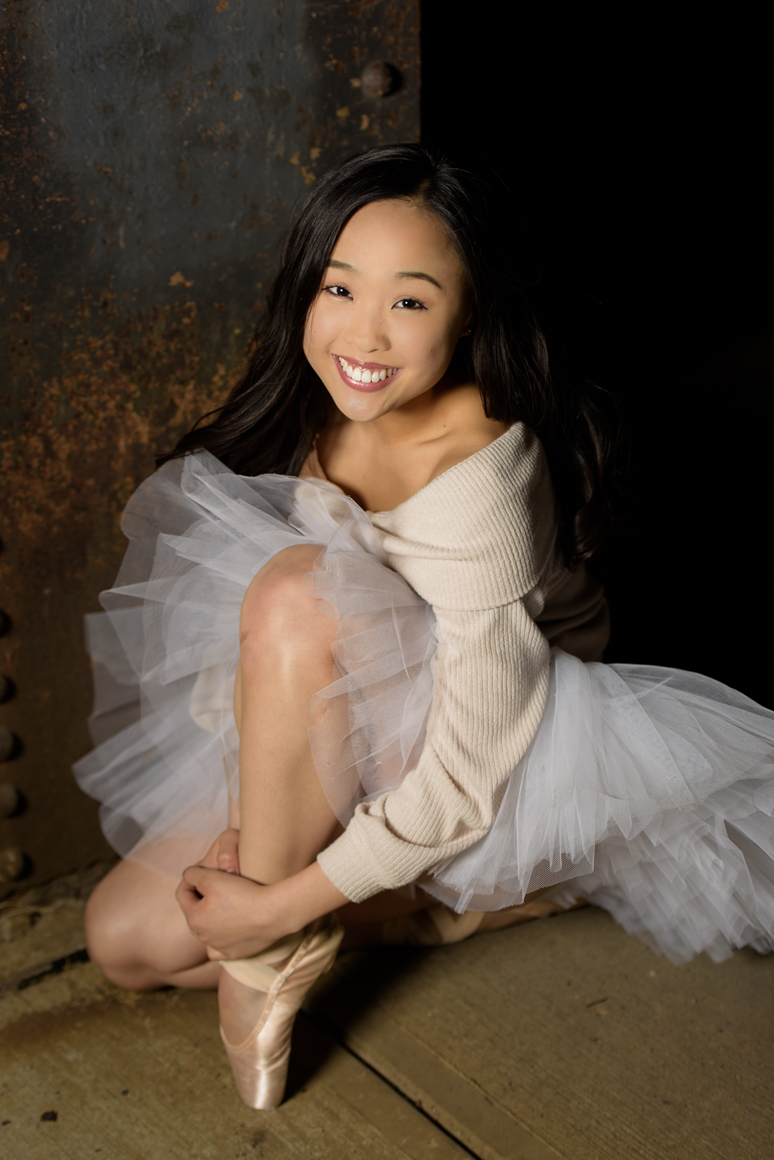 We hit one more location nearby as as the sun was setting to get a few shots, including some non-ballet looks. She is simply gorgeous and didn't take a single picture that wasn't breathtaking!!
My senior sessions are fully customizable and are tailored to your personality and interests! Click below to find out more about senior sessions and to contact the studio to reserve your session!