Columbus Senior Portrait Photography
Columbus Senior Portrait Photography
This lovely New Albany High School Senior chose a January session for her senior pictures. We were definitely planning on doing it in studio, but were pleasantly surprised by a gorgeous warm weekend that enabled us to shoot outside as well!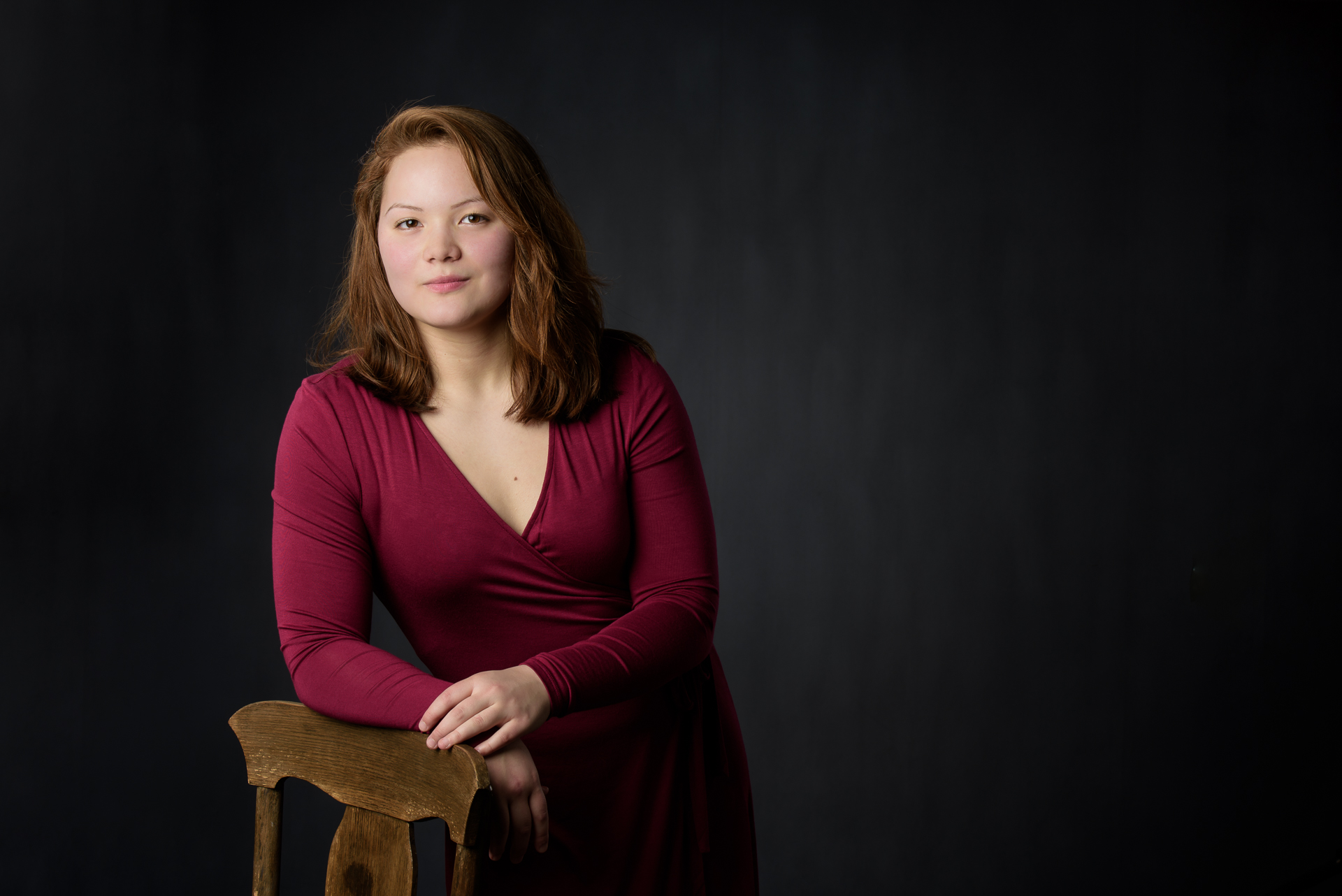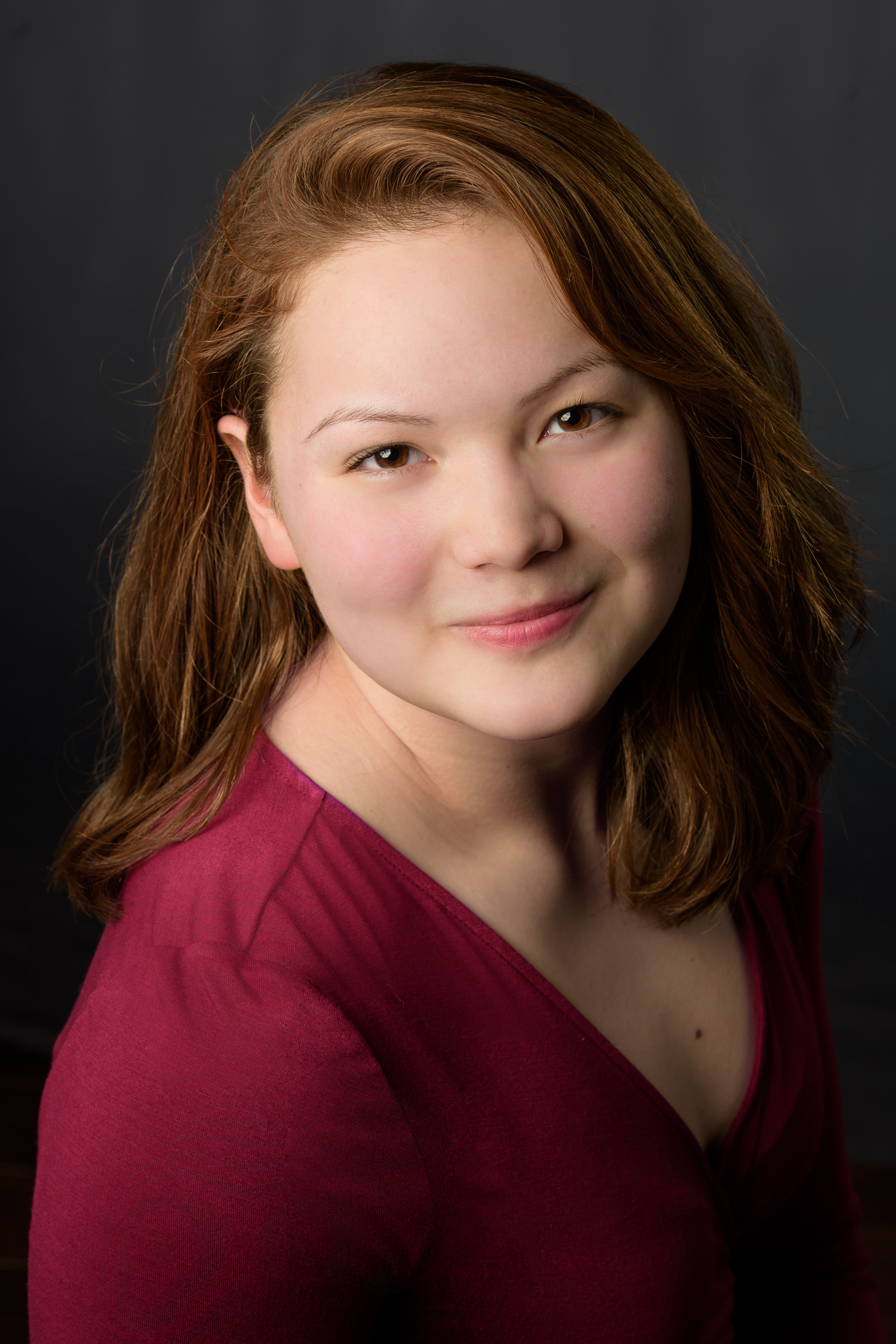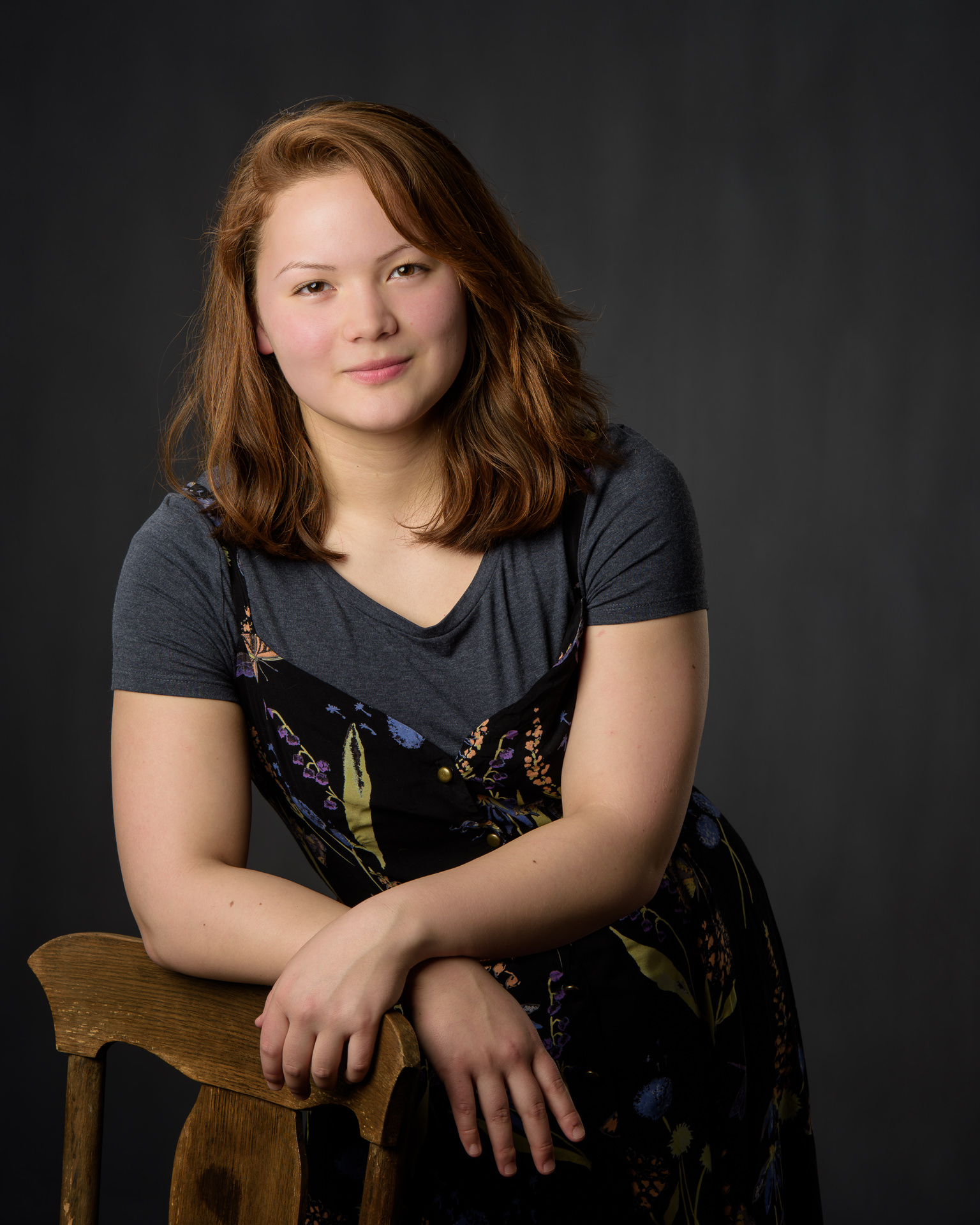 This Senior and her mom did a great job picking out clothes for her shoot. She had this great mix of elegant, edgy and casual that we were able to change up for different looks. I just LOVE the way the cranberry looks on her! I always recommend jewel tones because they look good on almost everyone. She has this old hollywood vibe in that first image that is stunning–the camera loved her! The top right image was used for her High School Senior Yearbook. She looks absolutely gorgeous and I WISH that my senior picture looked that good!
In addition to a dressier outfit, I ask my seniors to bring something more casual and she chose this great dress that had just the right amount of pattern. She loves to wear t-shirts as well so this outfit really captures who she is right now. With her awesome red hair and natural make up, she really shines!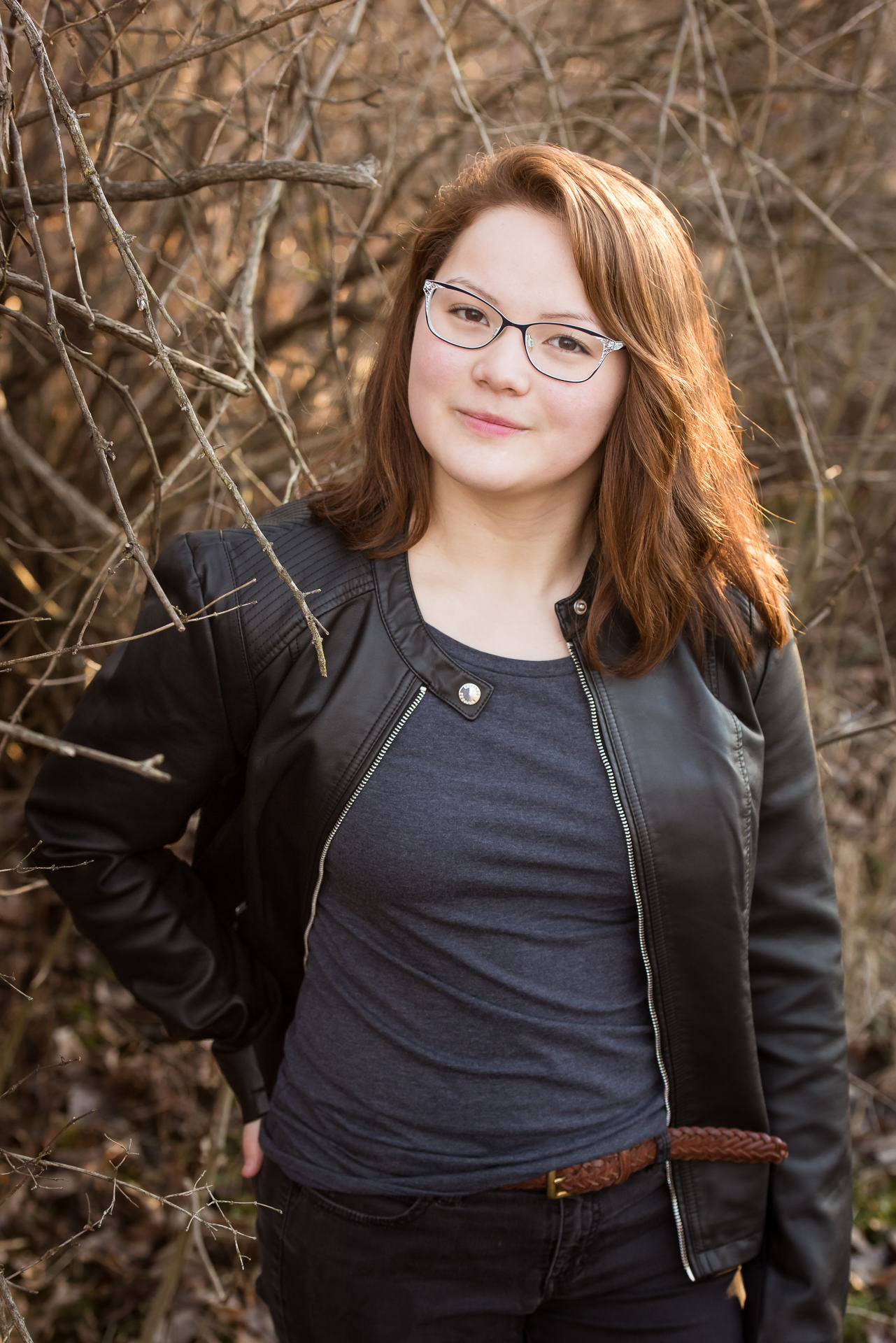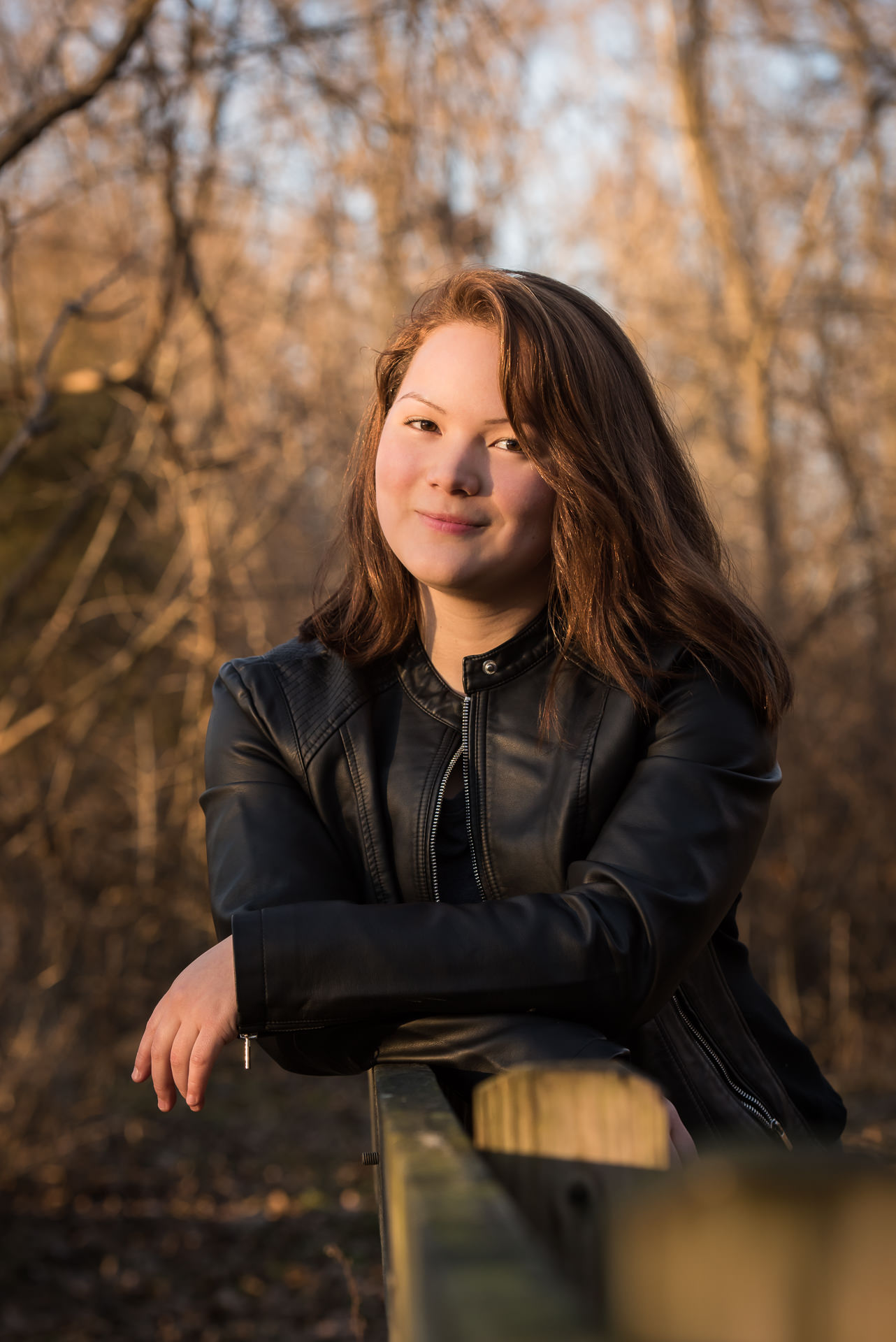 This outfit is SO her and you could tell she felt awesome in it as soon as she put it on! I loved the slightly edgy look and how well it photographed. It was perfect for the outdoor part of the session and pairing it with the rough branches on the left really created a nice image. I chose this location because I knew the warm colors of the wooded area would really complement her hair and skin tones.
My Columbus Senior Portrait Photography is all about variety…
This location was chose not only to complement the senior, but also to offer a variety of looks and imagery that would look great in an album. January is often overlooked because the landscape isn't lush and beautiful. My goal with this session was to prove that a professional photographer can create beautiful environmental images any time of year.
The top two images are taking within just a few feet of each other, but have completely different looks! I wanted to frame her with the wooded branches on the left, and then played off of the sunset peeking across the frozen pond for a more contemplative image on the right. The bottom left was a play on a modern day "Little Red Riding Hood". Her leather jacket paired so well with her dress and I intentionally chose this portion of the woods with it's slightly blue cast to juxtapose with the warm sunset highlighting her face. And believe it or not, the bottom right was just a few feet away for yet another look!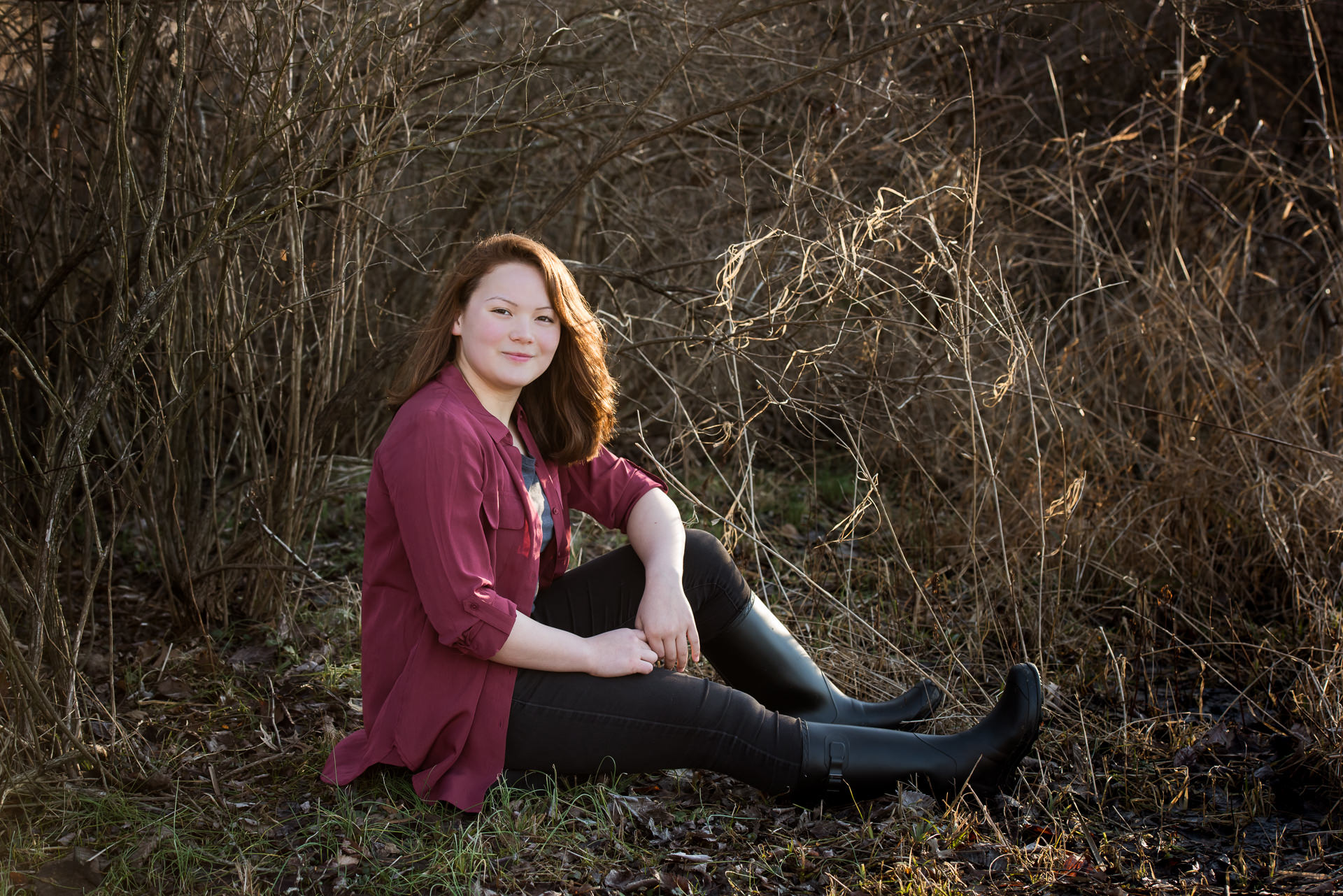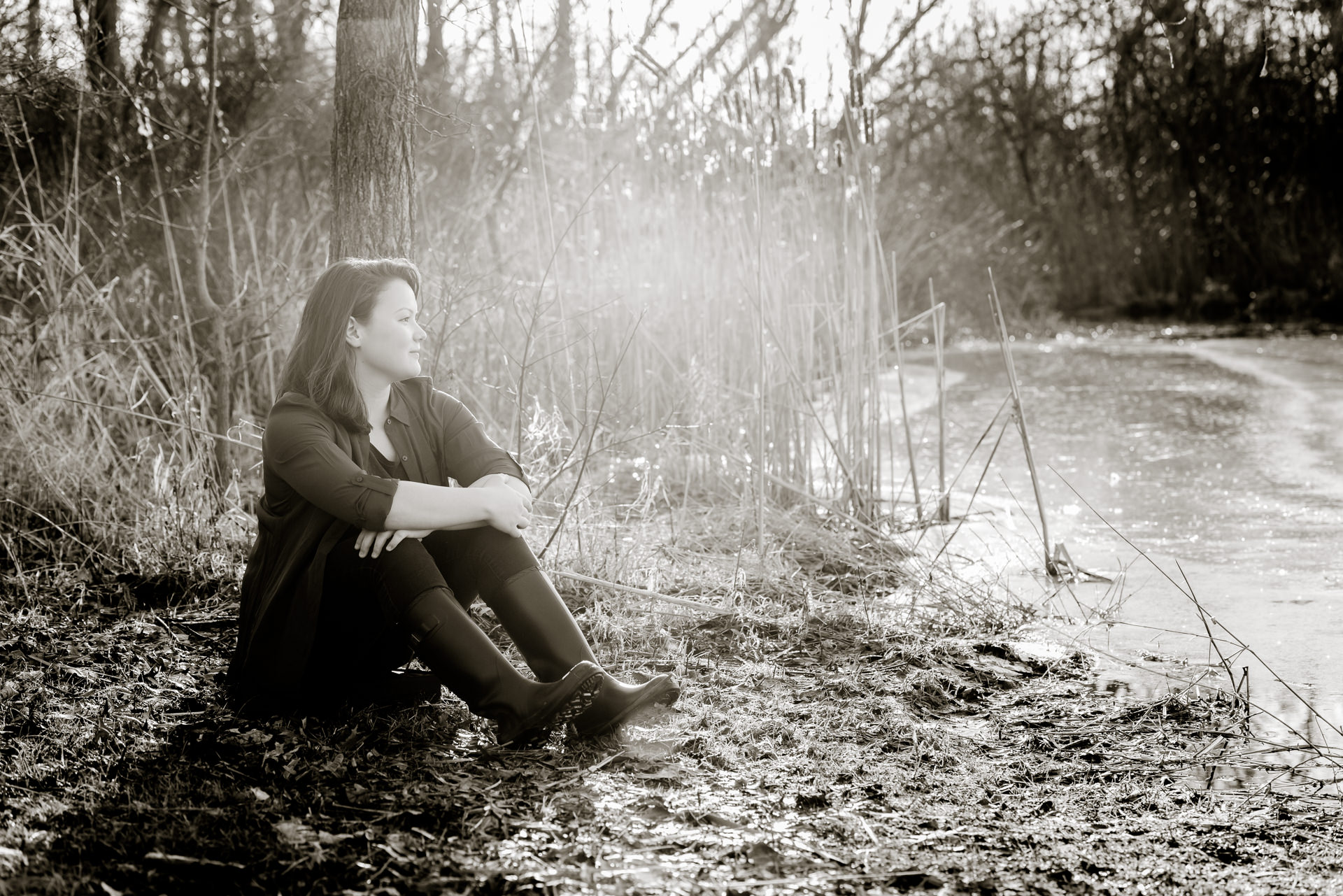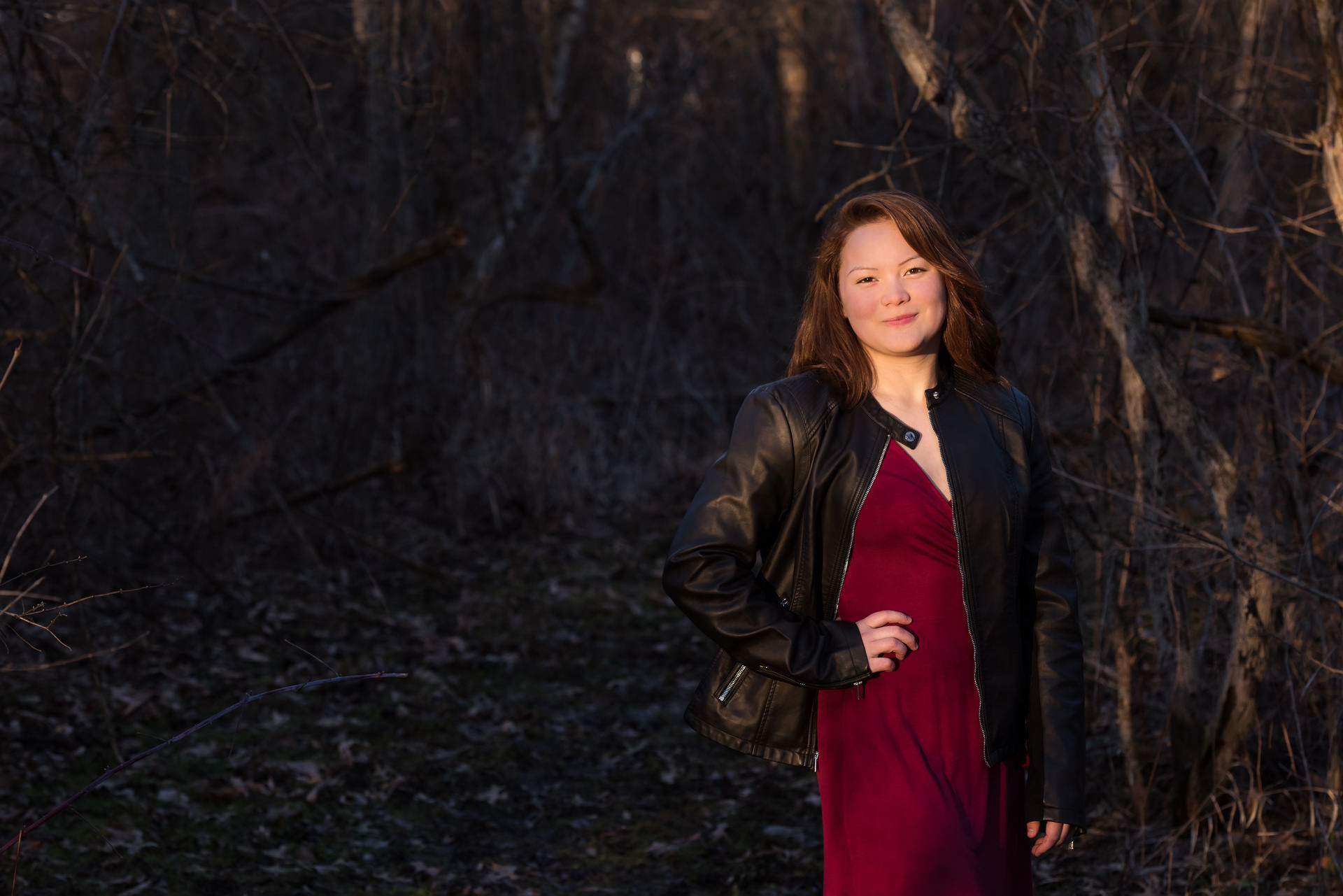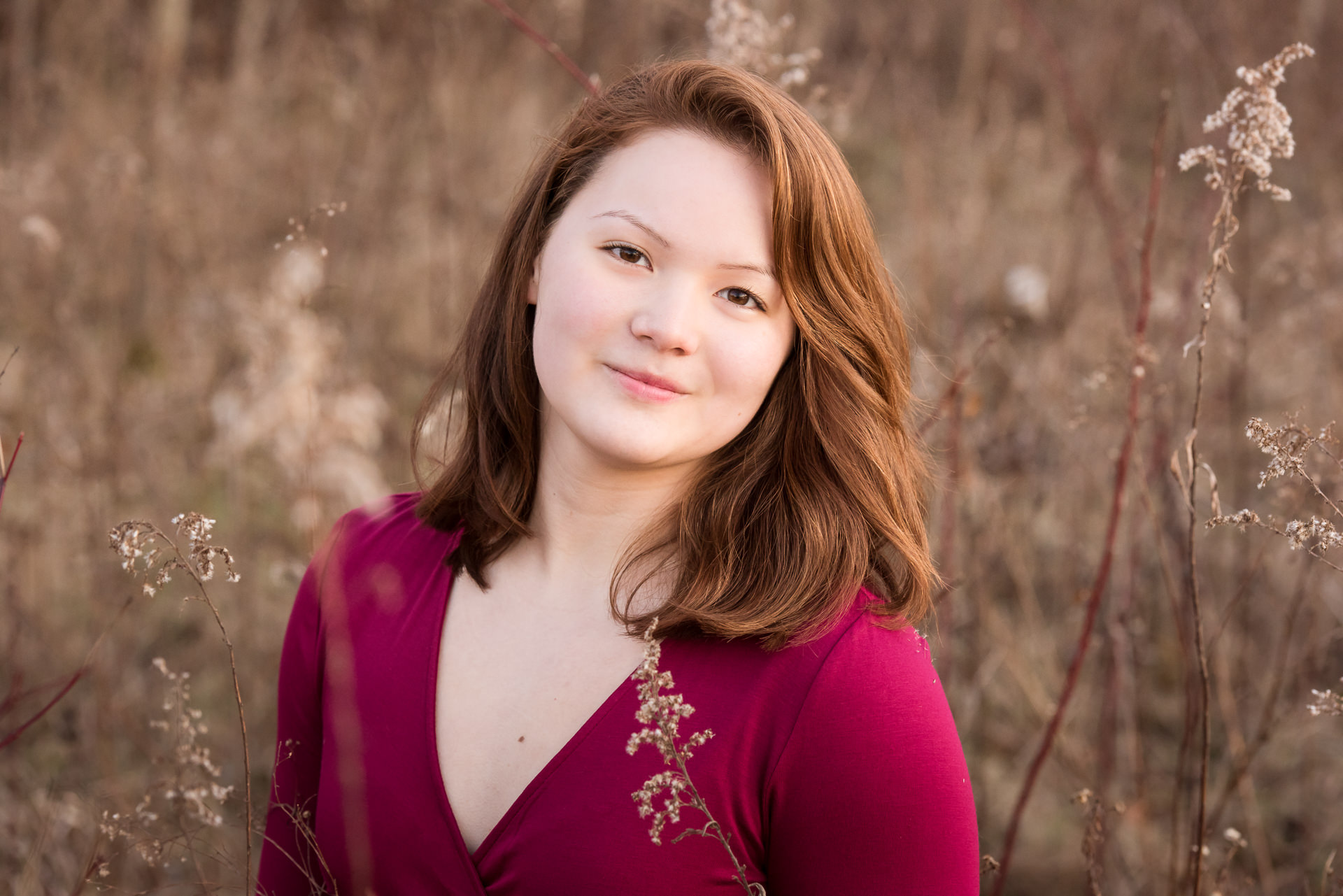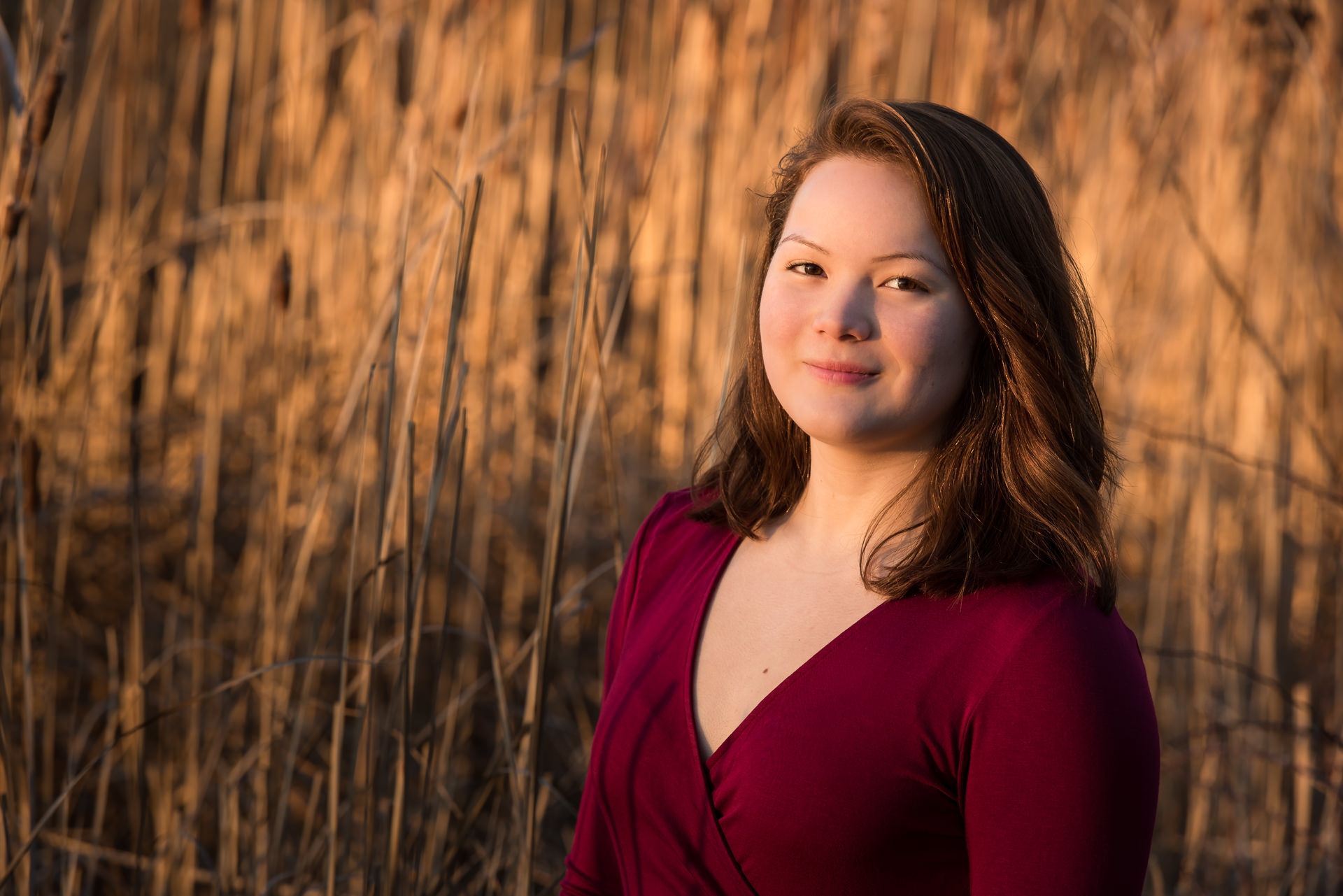 We finished the session by taking advantage of the beautiful golden sunset. The light, texture and color harmony were intentionally composed and I'm so happy with the way it turned out! I'm so grateful this smart, talented and sweet young lady chose me for her New Albany Senior Portraits!
Click HERE to find out more about my senior sessions and tips for getting the best senior pictures!