High School Senior Pictures
Congrats, you're a High School Senior! This is YOUR year so make sure your senior pictures celebrate this time as you get ready to conquer the next stage in your life. We will work together to design a unique session that showcases who you are in a creative and artistic way!
Three types of sessions will allow you to tailor your senior pics to your vision so you can have the best senior portraits. You can choose whether to have your senior photos outdoors, in the New Albany Studio or a combination of both. From there, we discuss the mood and feel for your portraits. Are you thinking Urban: cool walls, brick, rusty stairs, city streets? Or perhaps you prefer a more natural setting: trees, fields, paths, wood fences, bridges, waterfalls? Perhaps you would like to explore  the many looks you can get in studio: editorial, classic, fine art, conceptual? Gwendolyn Z Photography has a location to fit every need, whether you are in Bexley, Columbus, Gahanna, New Albany, Westerville or Upper Arlington.
Next, you can choose to include your passions. Are you an athlete, artist or musician? Perhaps you are a book lover, dancer or cheerleader. Or maybe you're into fashion, theater or your pet. Whatever it is, we can find a way to incorporate it!
Senior Portraits: Be Yourself
Senior Pictures are your chance to be yourself and showcase who you are at this moment in time. Sessions allow for multiple wardrobe changes so you can display all of your favorite looks. A good place to start is by having a casual look, a dressy outfit and then one for your hobby (uniform, letter jacket, etc). If you don't have a hobby, then don't worry about it! Bring another outfit that you feel amazing in.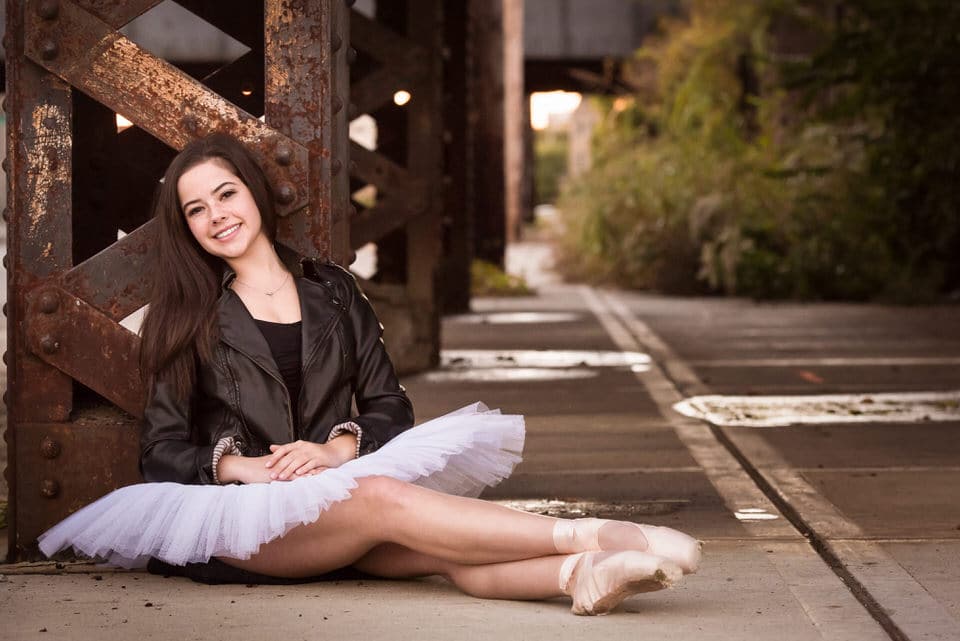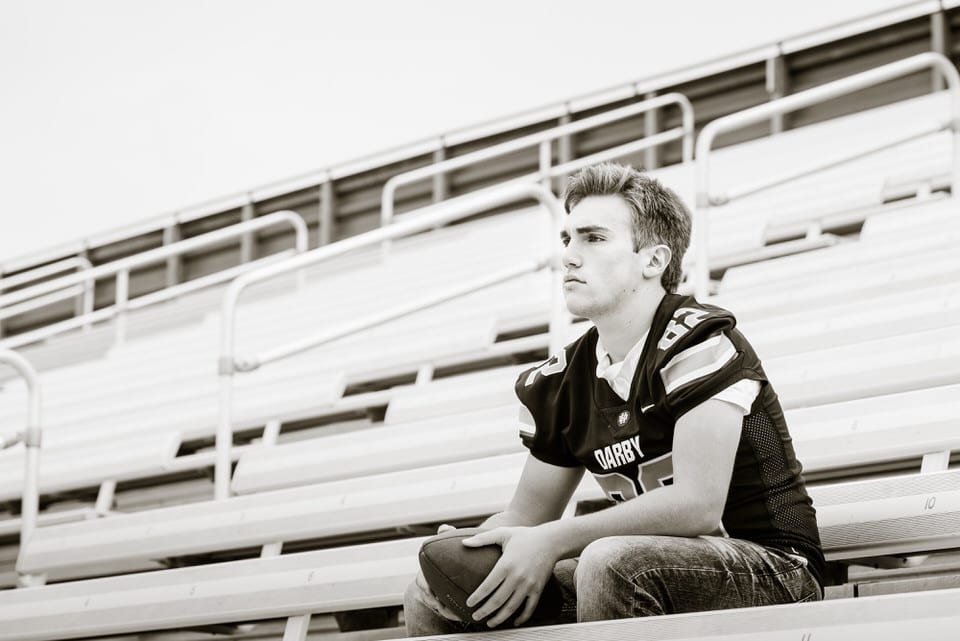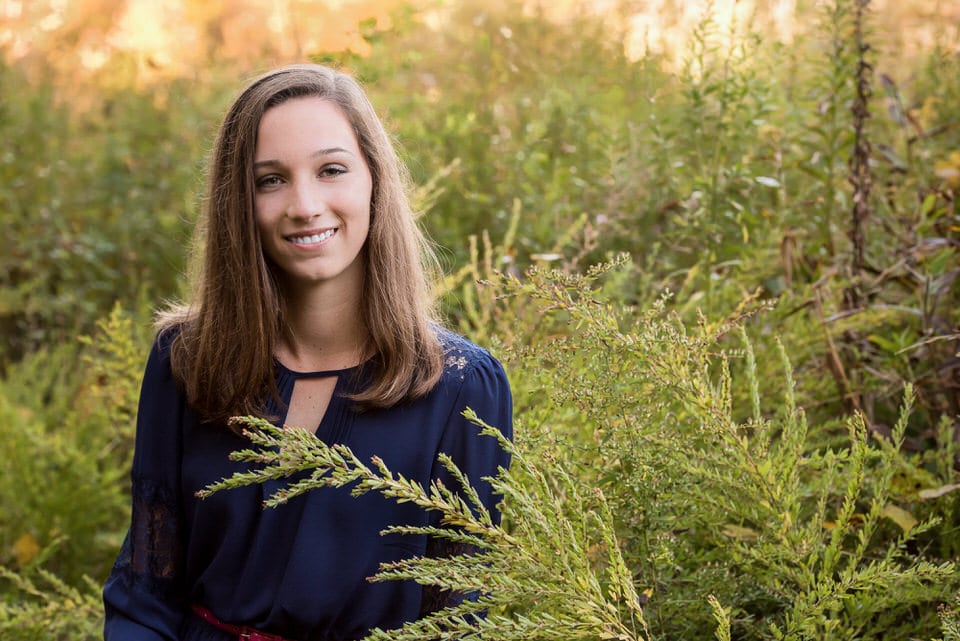 Senior Pictures: What to Wear
Choosing your outfits for your senior pics can be hard. I get it. That's why Gwendolyn Z Photography offers "anytime" wardrobe advice. We will first discuss wardrobe at your pre-session consult. After that, you can text or email pictures of clothes throughout the process and I'll help you narrow down and make it great. Here are a few tips…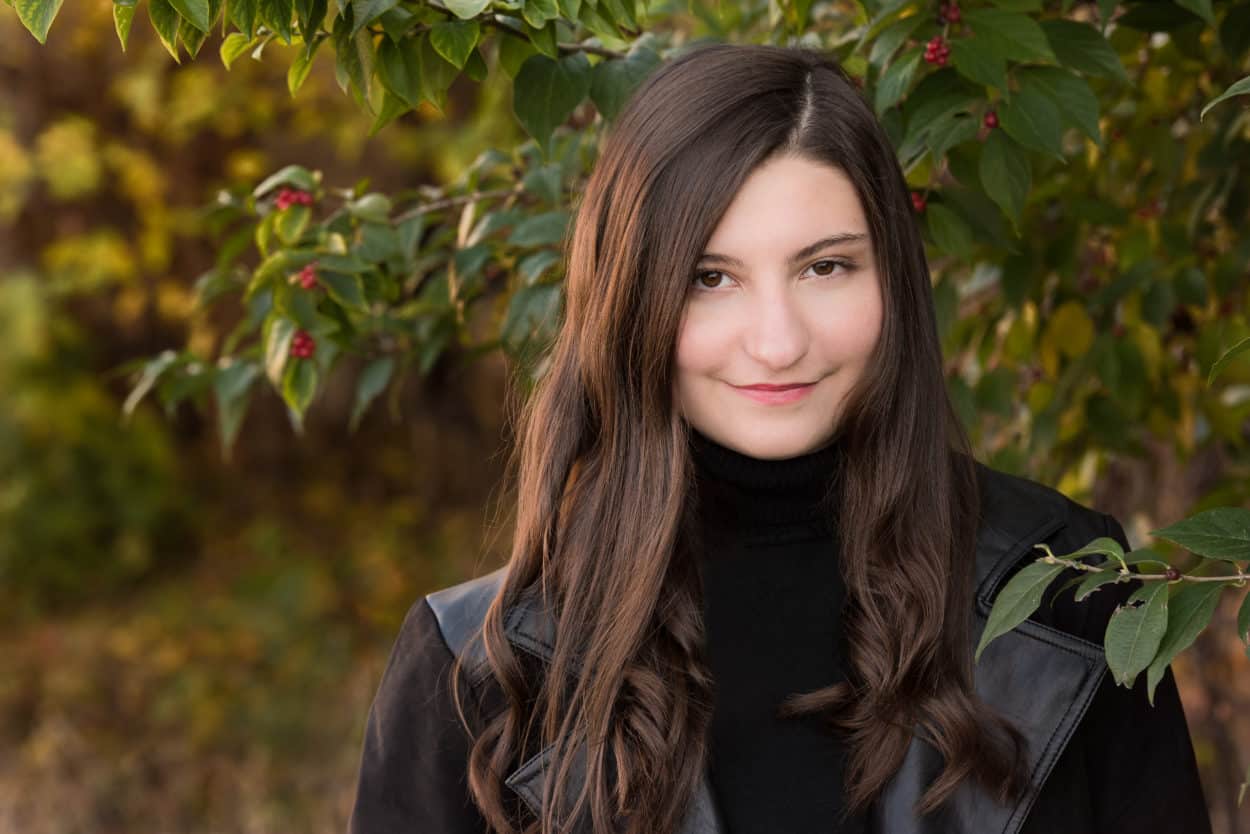 Complement your eyes! Blue eyes: blue, grey, turquoise, purple. Green Eyes: earthy tones, turquoise, green, plum, deep purple. Hazel Eyes: blue, green, turquoise, purple. Brown Eyes: earthy tones, deep violet, purple, burgundy, maroon.

Layers! They add dimension and interest

Fabric with fine textures and weaves (think the opposite of t-shirt material)

Accessories: Necklaces, bracelets, scarves
Avoid strong, distracting patterns and logos

Avoid neon and bright colors

Avoid colors that are too similar to your skin tone

Avoid anything that you don't feel absolutely amazing in
What about hair and make up for my senior portraits?
This all depends on the look you are trying to achieve. Some clients choose to have their hair and make up done by a professional prior to the session, while others choose to do it themselves. Generally, I advise that even if you don't wear make up daily, that you wear at least a little for your session. You want at least a little pop of color so you don't look washed up. Even a little mascara and lip gloss can go a long way. Look like you, just kick it up a notch! And always be sure bring your make up and hair brush to the session for mid-shoot touch ups.
So how does the Senior Picture process work?
Step 1: Contact the studio for more information! We can talk and get a general idea of what season you are looking for, the type of session you may want and also pricing & products.
Step 2: Pick a date and book your session. Filling out the session agreement and completing the session fee will reserve your spot on my calendar.
Step 3: Visit the New Albany Studio for your pre-session consult. During this 30 minute appointment, we will get to know each other better, choose a location, discuss wardrobe and look at products so you can start thinking about what you will do with you senior pictures.
Step 4: The shoot! This is the day you've been waiting for and it's going to be awesome! Smile, be yourself and have a great time! We are going to get some incredible shots!!
Step 5: A few weeks after your shoot, you will return to the  Studio for your Ordering Appointment. We will view your images on a large screen and narrow them down to your absolute favorites. We will then choose how to incorporate your images into your favorite products. Since you will be ordering your pictures at this time, it is necessary for all decisions be present at this appointment.
Step 6: Once your Senior Portraits are ready, you'll return to the studio to pick them up. You can then share with them with friends and family and know that your heirloom products will last for generations.
What type of Senior Pictures can I expect?
Check out the video below to get a feel for some of the senior photos taken by Gwendolyn Z Photography. These were taken in the Columbus Metropolitan area: Columbus, Bexley, Dublin, Gahanna, New Albany, Westerville and Upper Arlington Ohio.
Gwendolyn Z Photography only takes a few sessions a month and they book quickly, so be sure to contact the Studio today!