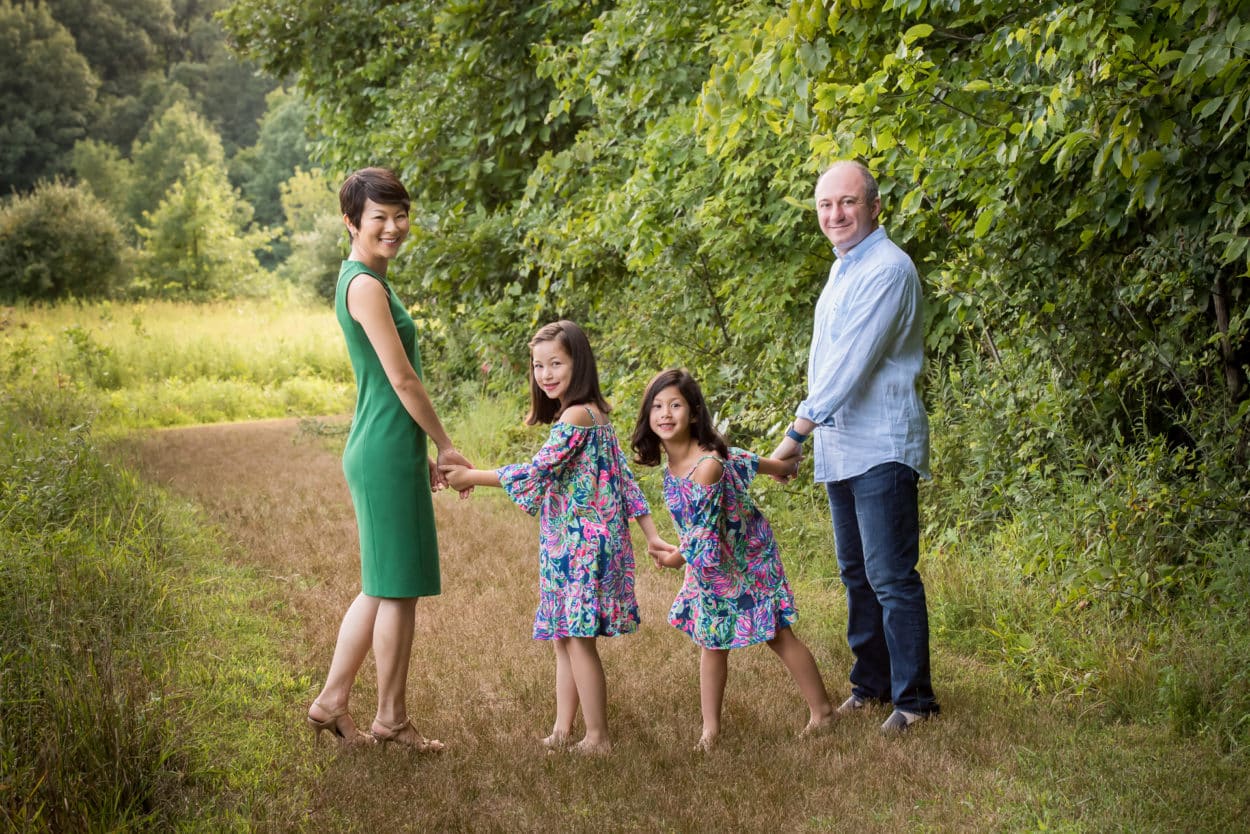 Why is family photography so important?
Captures Memories
Celebrates where you are in your life
Is an heirloom for the next generation
Creates "art" of your family in your home
Portraits displayed in a home build children's confidence
The #1 reason clients don't get
family pictures

 is because it's "too stressful".
There are so many factors to consider: location, wardrobe, getting everyone to cooperate, what to do with the pictures. So having family portraits gets put off until you reach a point and realize that there are huge gaps in your family's pictures. You didn't capture and celebrate your family at each important stage because it was overwhelming. But it doesn't have to be this way! Gwendolyn Z Photography is a boutique photography studio in New Albany OH, owned by award winning photographer, Gwendolyn Zaczepinski. Gwendolyn takes the stress out of the process by handling everything for you! And the best part? She makes it FUN!
Sed ut perspiciatis unde omnis iste natus error sit voluptatem accusantium doloremque laudantium, totam rem aperiam, eaque ipsa quae ab illo inventore veritatis et quasi architecto beatae vitae dicta sunt explicabo. Nemo enim ipsam voluptatem quia voluptas sit aspernatur aut odit aut fugit, sed quia consequuntur magni dolores eos qui ratione voluptatem sequi nesciunt.
What is a "boutique" style family portrait studio?
Gwendolyn Z Photography is a high end portrait studio that caters to the client by guiding them through the family portrait process. Every detail is carefully considered and deliberately chosen to suit the needs of the family. This is broken down into 4 simple steps:
Portrait Consult
You will first meet in the New Albany, OH studio to discuss your family portrait session. We will start by picking a location, whether in studio or in the Columbus Ohio metropolitan area. I have many beautiful locations around town including, but not limited to New Albany, Columbus, Bexley, Gahanna, Westerville, Upper Arlington and Dublin.
Next, we will discuss wardrobe and you'll receive ideas and tips for selecting pieces that will coordinate with your location and match the look & feel you want for your pictures. Because you are guided every step of the process, you'll receive "anytime wardrobe advice" and are encouraged to text and send pictures as you choose outfits.
We will then discuss and look at the products available so that you can start to plan what you would like to do with your portraits.
Session
Once you arrive for your photography session, I will spend a few minutes getting to know your family so that everyone feels at ease.
I generally start with the full family grouping and pose everyone for the first few shots. Once everyone feels more comfortable in front of the camera, we will switch over to more candid images of the family interacting. My goal is to capture what your family is all about as well as your relationships with each other.
From there, I will take pictures of the kids together and also individually. With each child, I do a "character study" where I capture all of their different expressions from serious to silly.
After that, we move on to various combinations of the parents with the kids, different sibling groupings as well as just one of the parents.  Most importantly, we will have fun! I will help you make fun memories that will be associated with your finished portraits.
Select
Once your images are ready to be viewed, you will return to the New Albany studio to view and order your images.
You will then be shown a slideshow of the best images from your session. With my stress free selection process, I will help you narrow down your images.
Once your favorite images have been selected, you will choose the products that you would like. I offer a variety of wall art such as canvas, metal and framed pieces. I also highly recommend my albums, which come in 2 sizes. They are beautiful coffee table books that are meant to sit out to be enjoyed by the entire family. It's the perfect way to keep the "story" of your session together.
The Studio also has beautiful gift prints to share with family, as well as a mobile gallery app so you  will always have your favorite images on hand to show your friends.
Everything is available a la carte so that you can order exactly what works for you.
Pick up/Install
Your images will be ready within a few weeks from your ordering appointment. You will have the option of picking everything up at the New Albany studio or we can arrange for installation in your home.
Gwendolyn Z Photography partners with an installation expert who is both licensed and insured. We would meet you at your home, with your portraits, and go over the area we chose for the wall art during your ordering appointment. The installer would then hang your family portraits to the specifications discussed.
Installation is available for an additional fee, or is complimentary at certain spending levels.
Installation takes place in and around Columbus, New Albany, Bexley, Dublin, Gahanna, Westerville and Upper Arlington.
So no more excuses, let Gwendolyn Z Photography take care of your family's portrait needs today!