Top 10 Wardrobe Tips for the Best Family Pictures
by an Ohio Family Photographer
As an Ohio family photographer, the #1 question I get is, "What do we wear?!" Pulling together outfits for a group of people can be really hard, so I've put together my Top 10 tips to help guide you.
#1: Light or Dark?
Start by deciding on whether you'd like a light or dark color palette and remember that "low contrast" is the key to success. High contrast items tend not to photograph as well, so it's best to try and avoid a lot of black/white, navy/white, pastels/dark colors.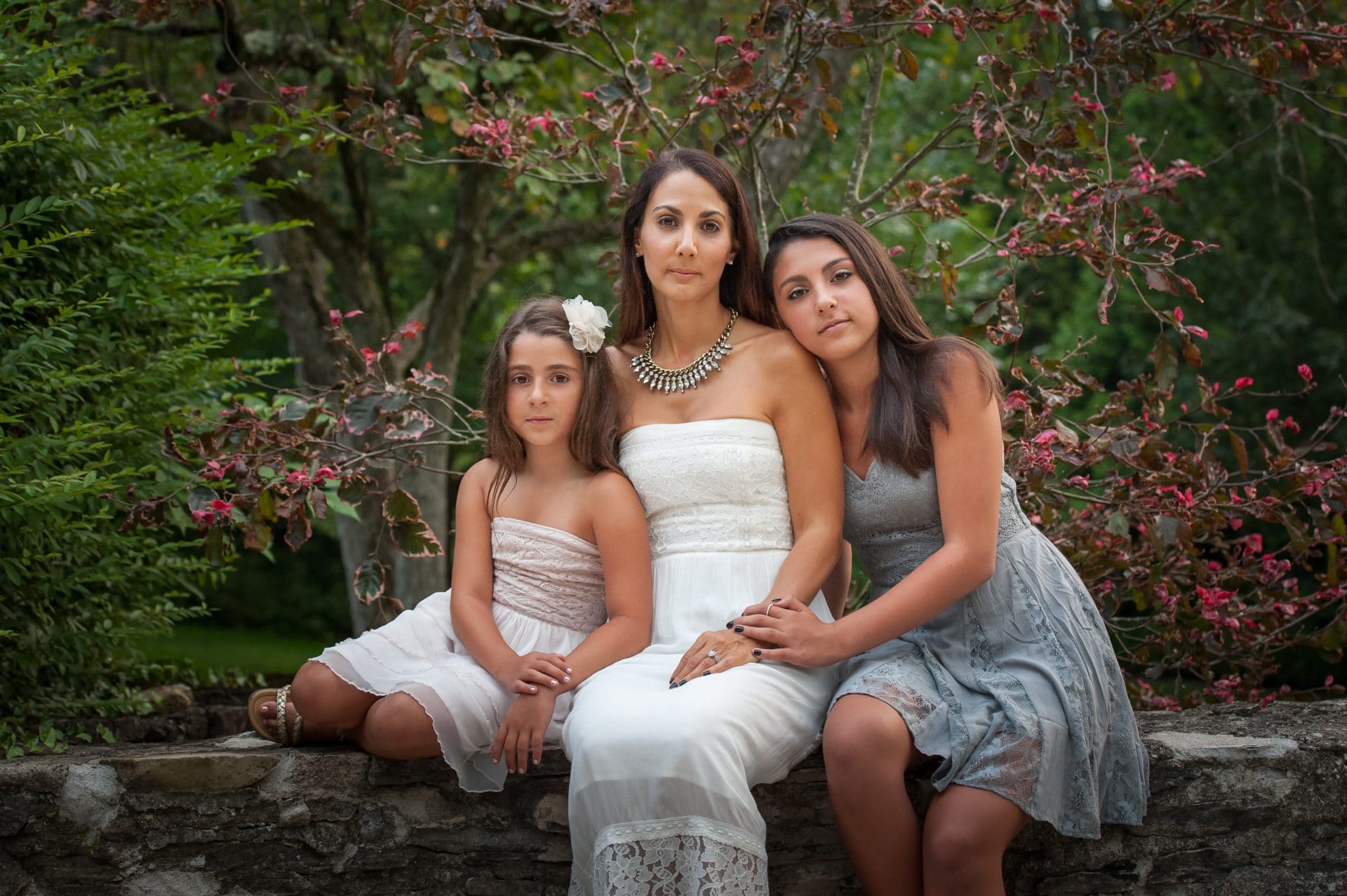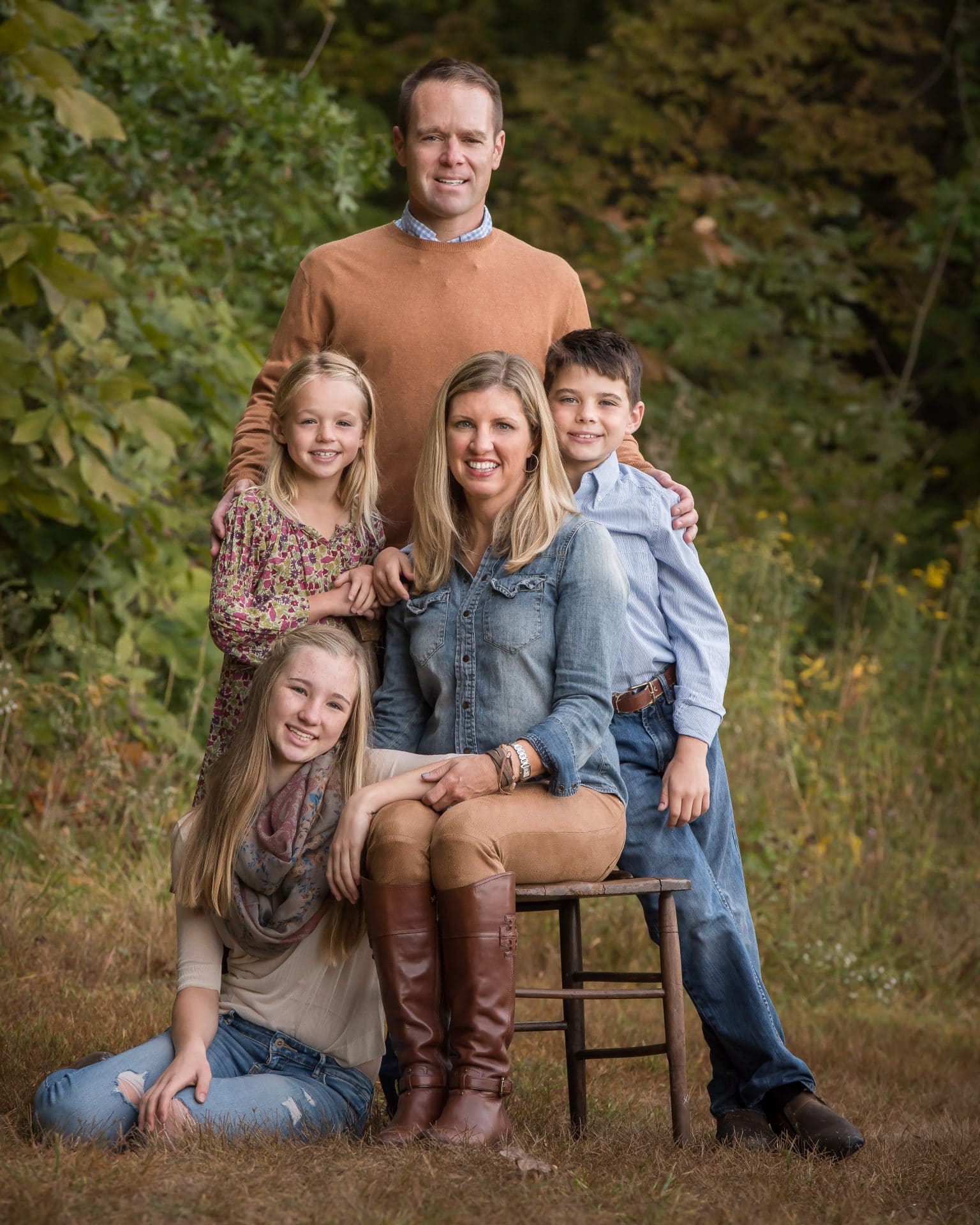 #2: Choose your color palette
Pick 2-3 complementary colors. Here are some suggestions (add on colors are in parentheses):
Jewel midtones (not too dark or bright) tend to flatter most people: dark purple, emerald, garnet, sapphire
Beige, ivory (blush)
Brown, camel (denim)
Aqua & coral
Purple, grey (blue)
Light grey, blush (ivory)
Olive, brown (dark blue)
Dark green, navy (burgundy)
Cranberry & navy
Gold/mustard, navy and/or maroon
Brown & maroon
#3: Keep your home decor in mind
Consider matching your clothes to your home décor or where you'll display the images. For example, if your home is mostly decorated with warm earth tones, then you might want to avoid cool pastels as they might not coordinate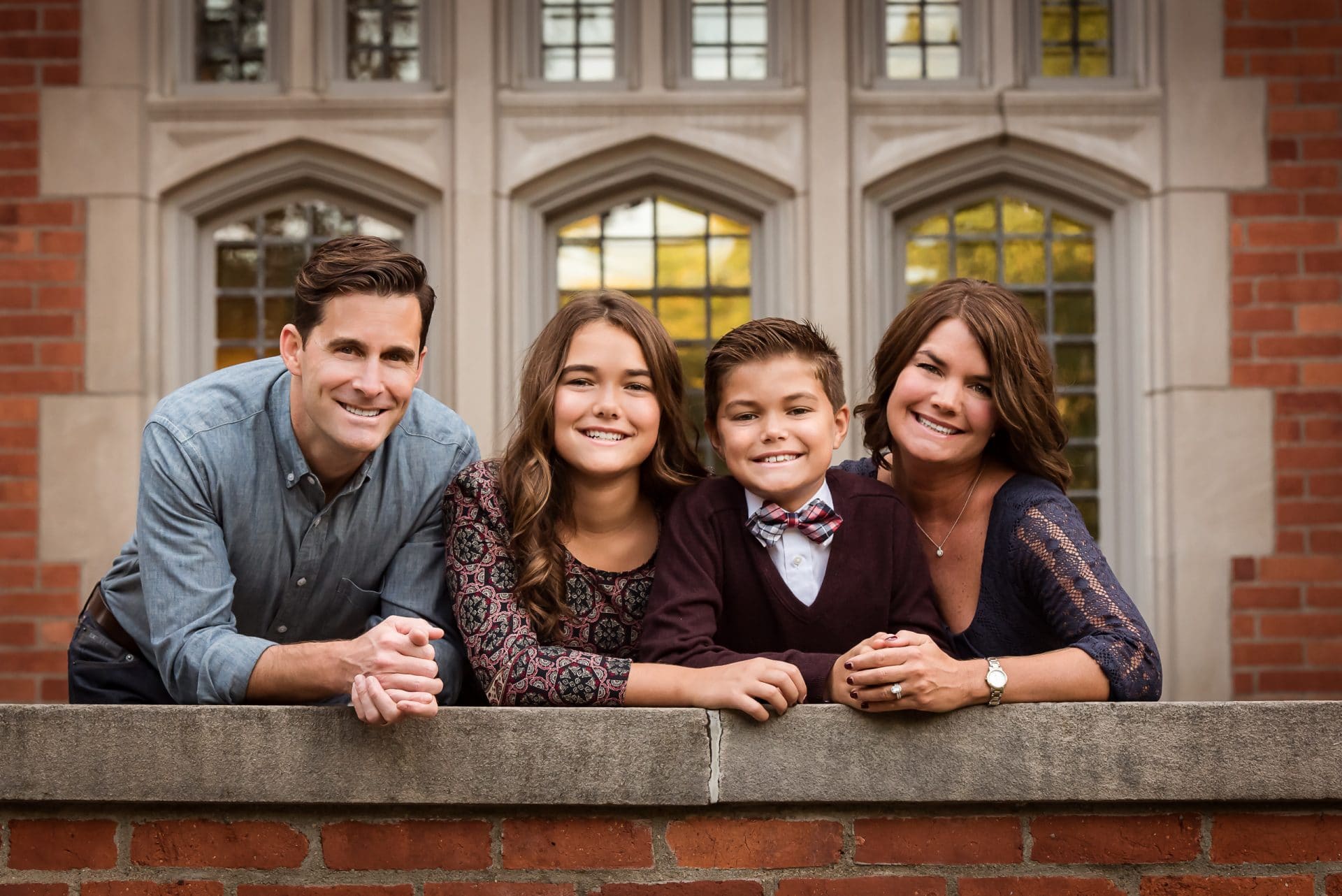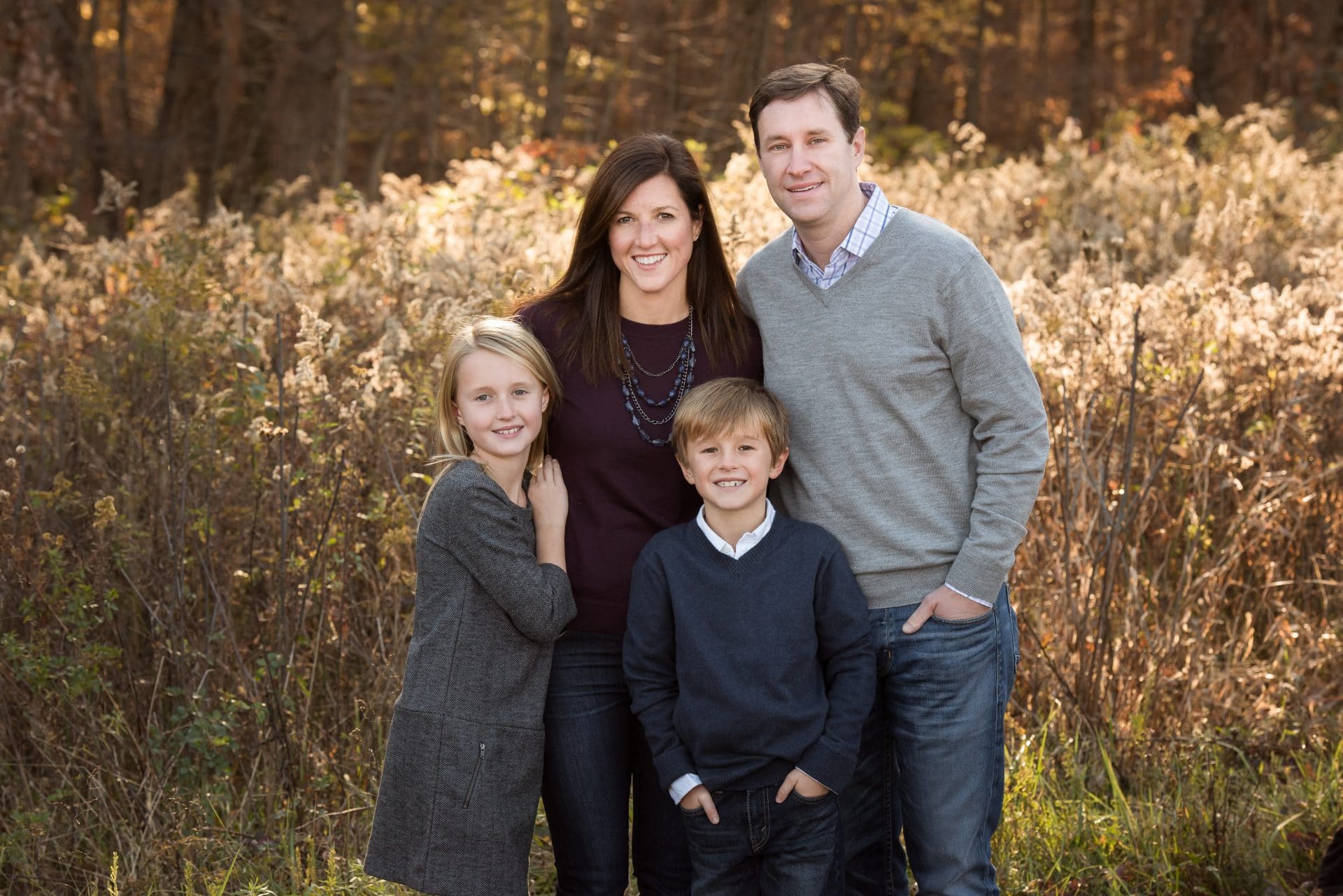 #4: Don't put everyone in the same thing
It's good to coordinate, but avoid being too "matchy". One of my favorite tricks is to choose an inspiration piece and draw the colors for everyone else from that one pattern.
#5: Think about groupings
Not only do the outfits need to look good as a whole, but you need to keep individual groupings in mind as well. Will the siblings look good together or is that where all the patterns converge? How will mom and dad look together? If the entire family is dependent on one outfit to tie everyone together, then it may all fall apart when the family unit is split up for different shots. A good trick is to lay all of the outfits out on the floor and then take a picture of them all together. How does it look? Now, split them into different groupings and repeat.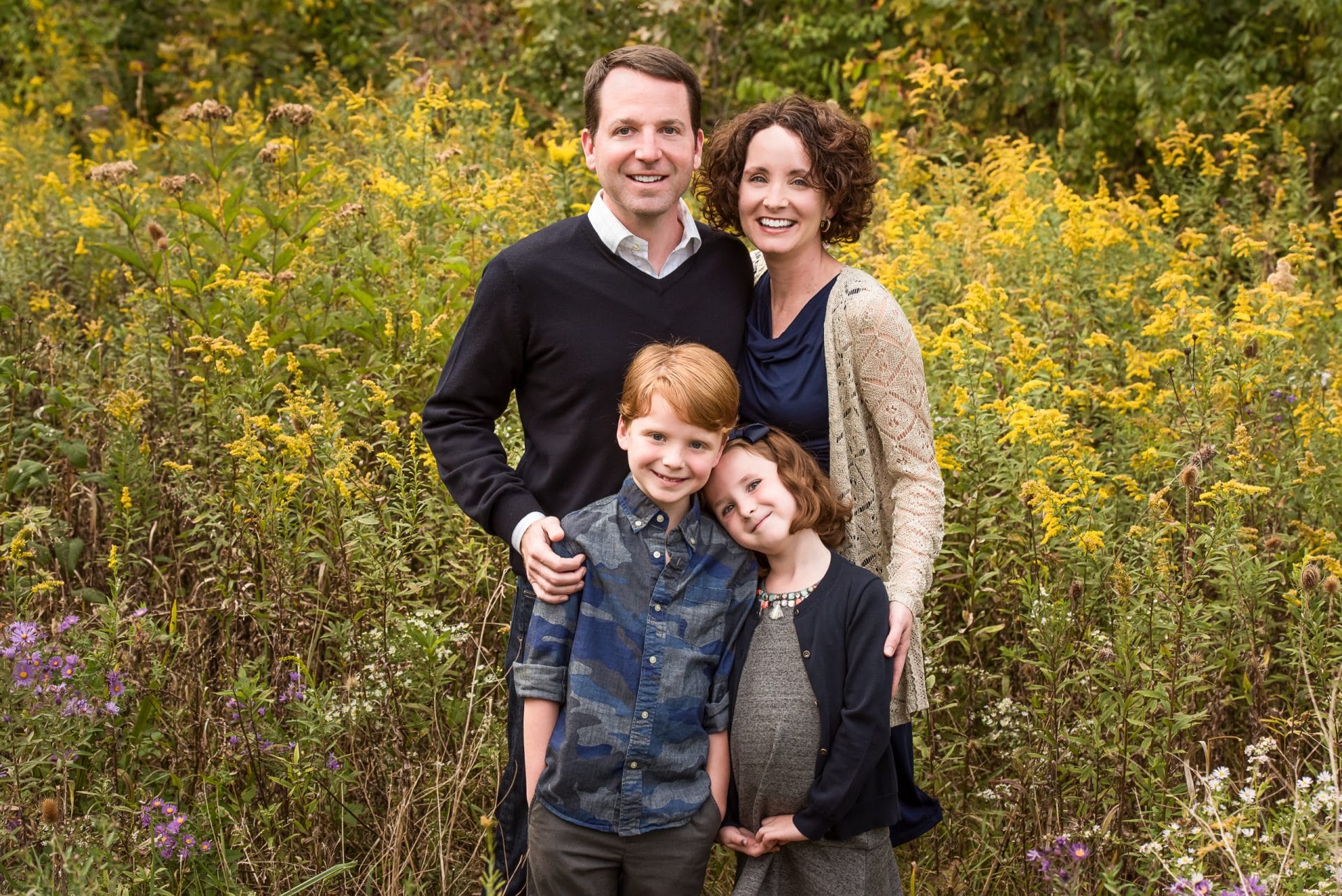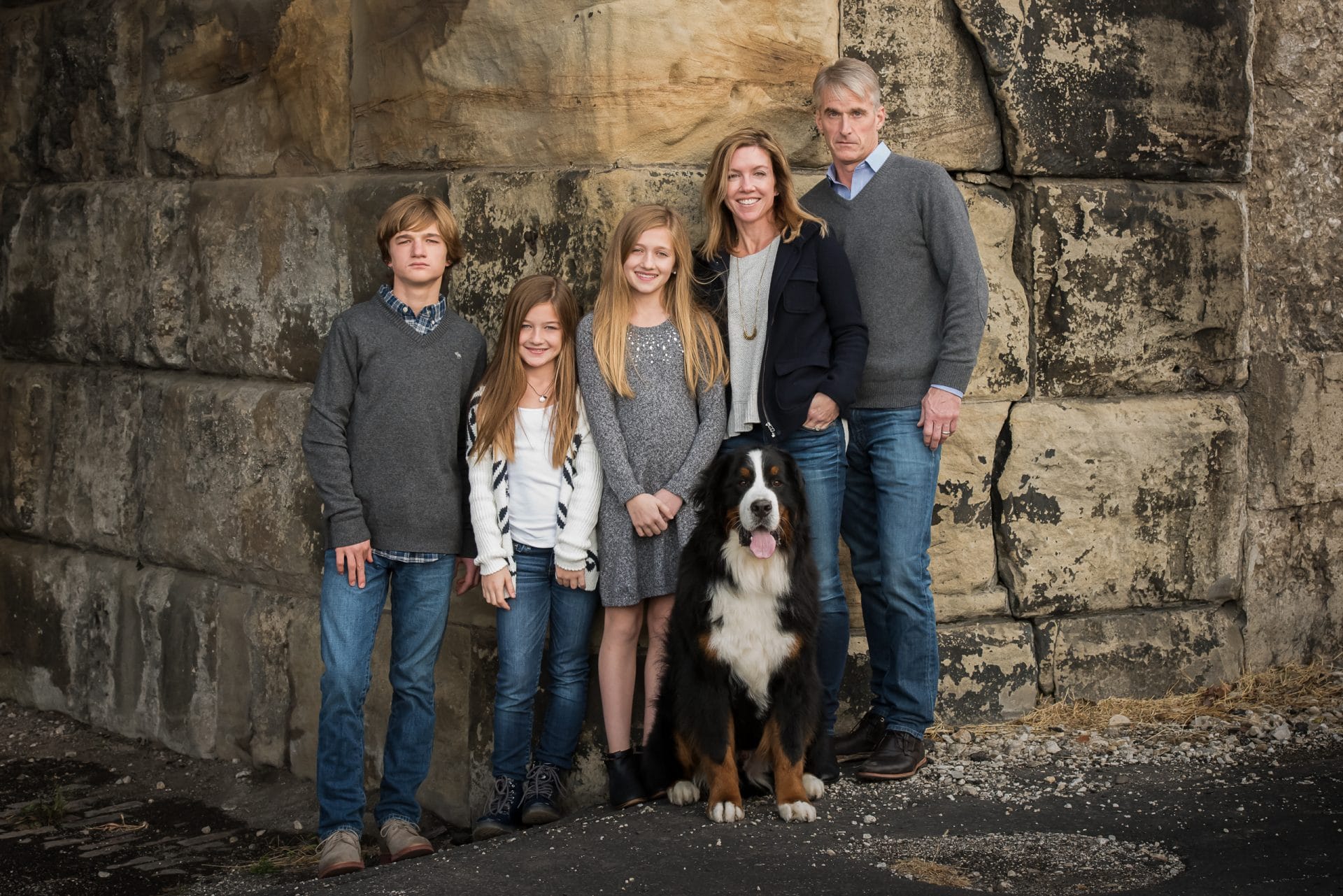 #6: Textures and layers
Textures and layers add depth and interest. Play around with different fabrics and materials. Wovens and knits photograph better than jersey. Layer t-shirt material with denim, jackets or sweaters to vary it up.
#7: Flatter yourself
Make sure your clothing flatters your body type. Light colors and baggy clothes can add bulk, while more tailored items and dark colors can slenderize. Meanwhile, long or three quarter sleeves can slenderize the arms and different necklines can impact the way your chest and neck look.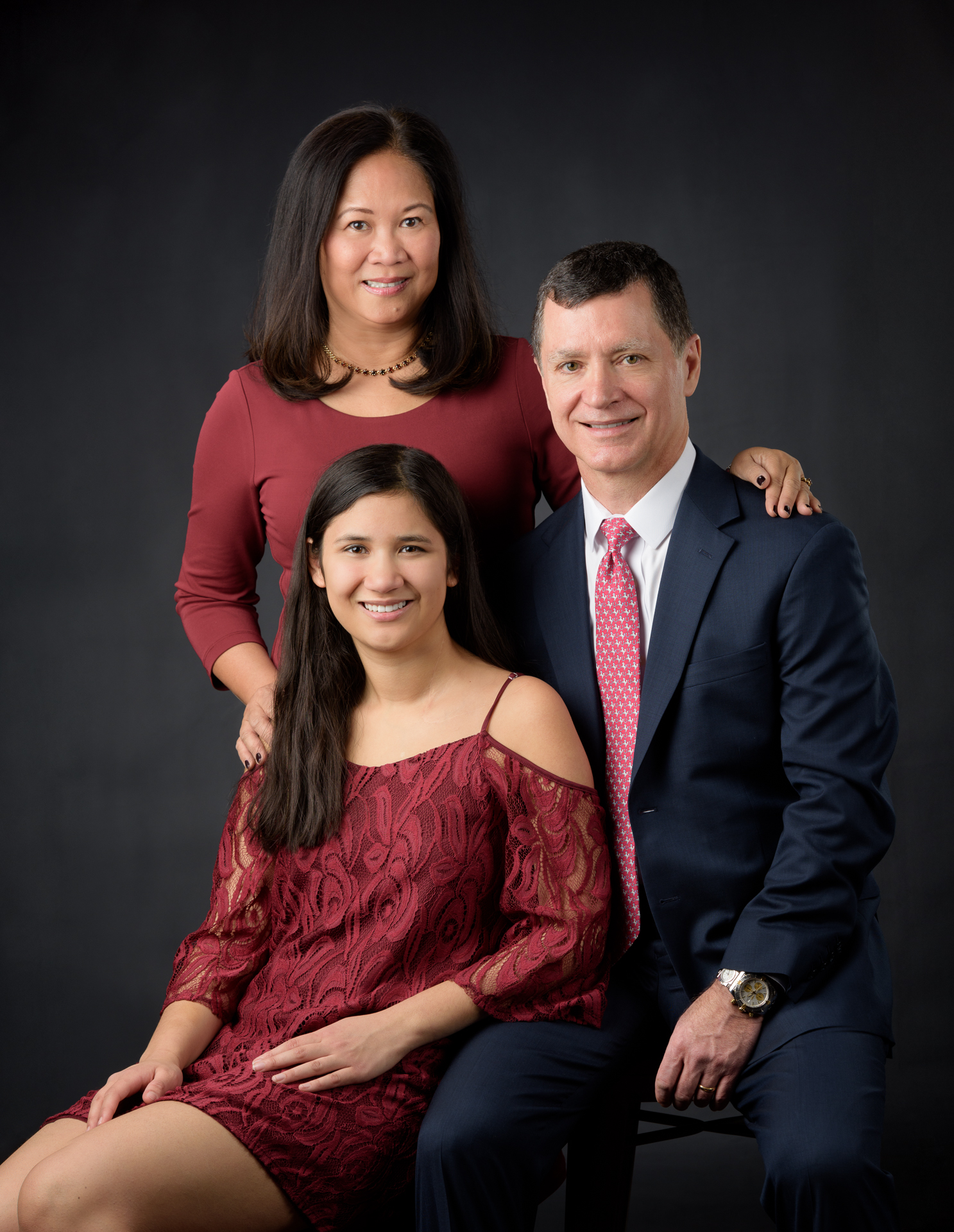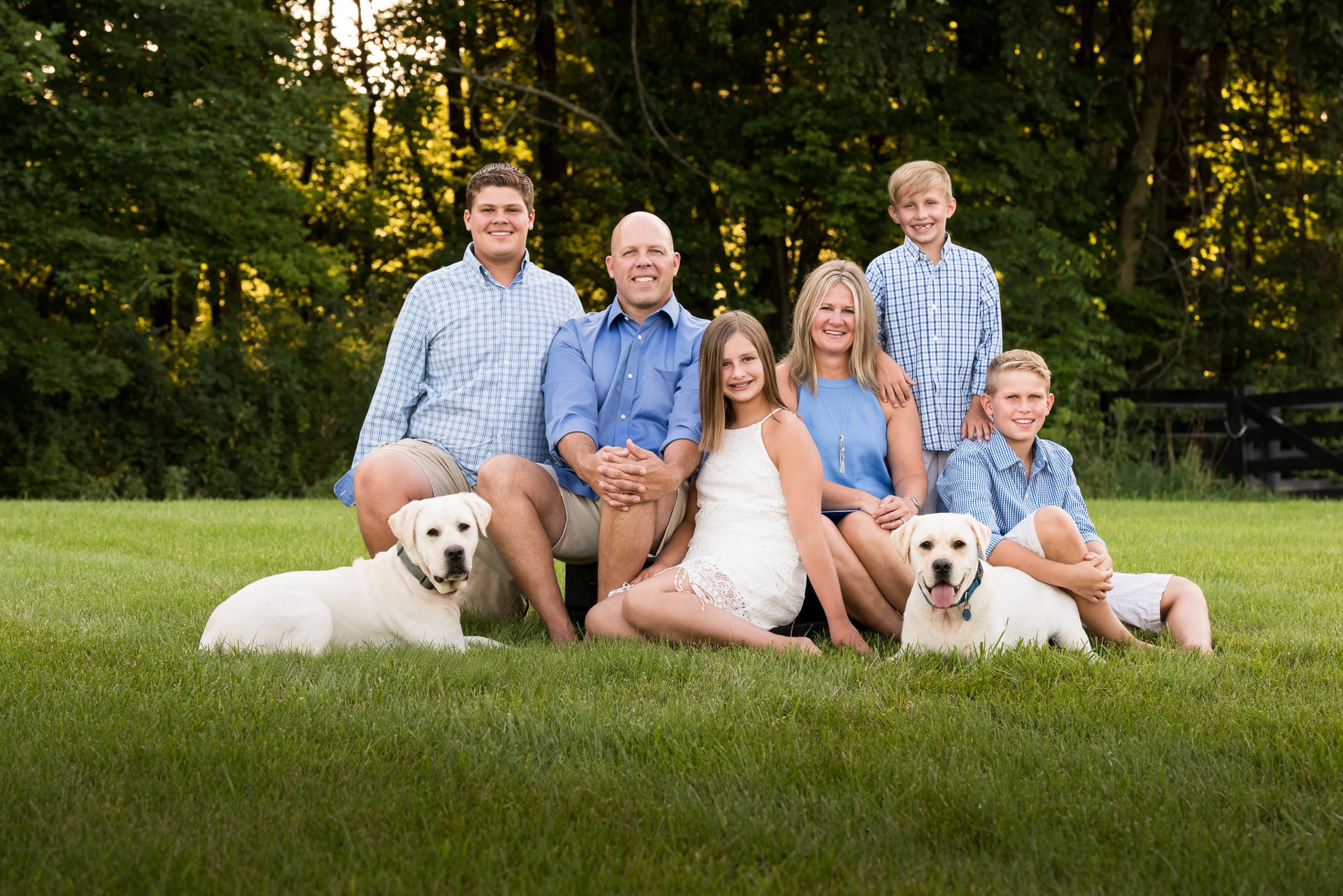 #8: Keep the eye on you.
Your faces should be the main focus so try to avoid logos and loud patterns that can be a distraction.
#9: Accessorize
Necklaces, bracelets, belts, scarves and hair pieces are great for putting together a polished look. Just make sure you don't overdo it or take the focus away from the face.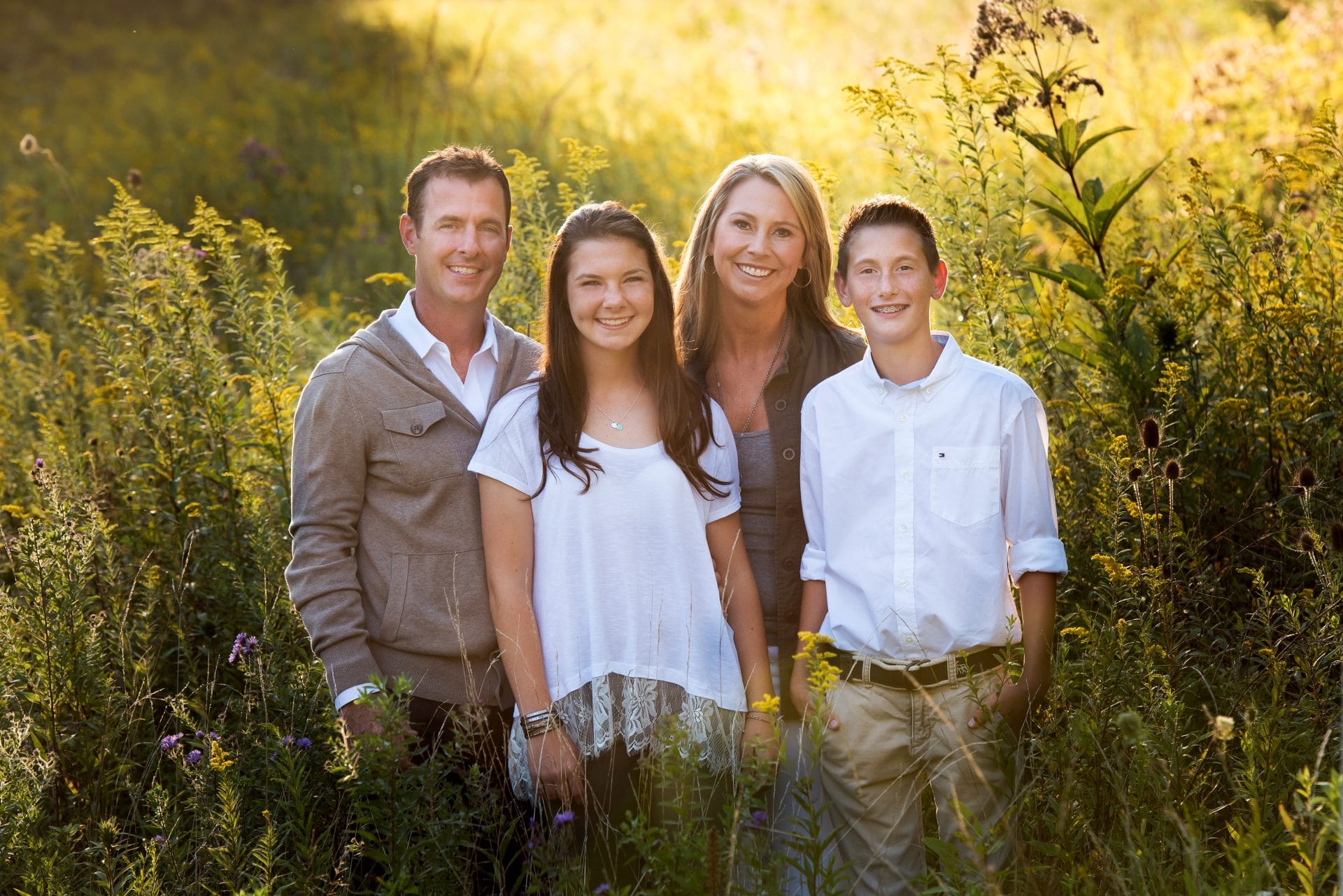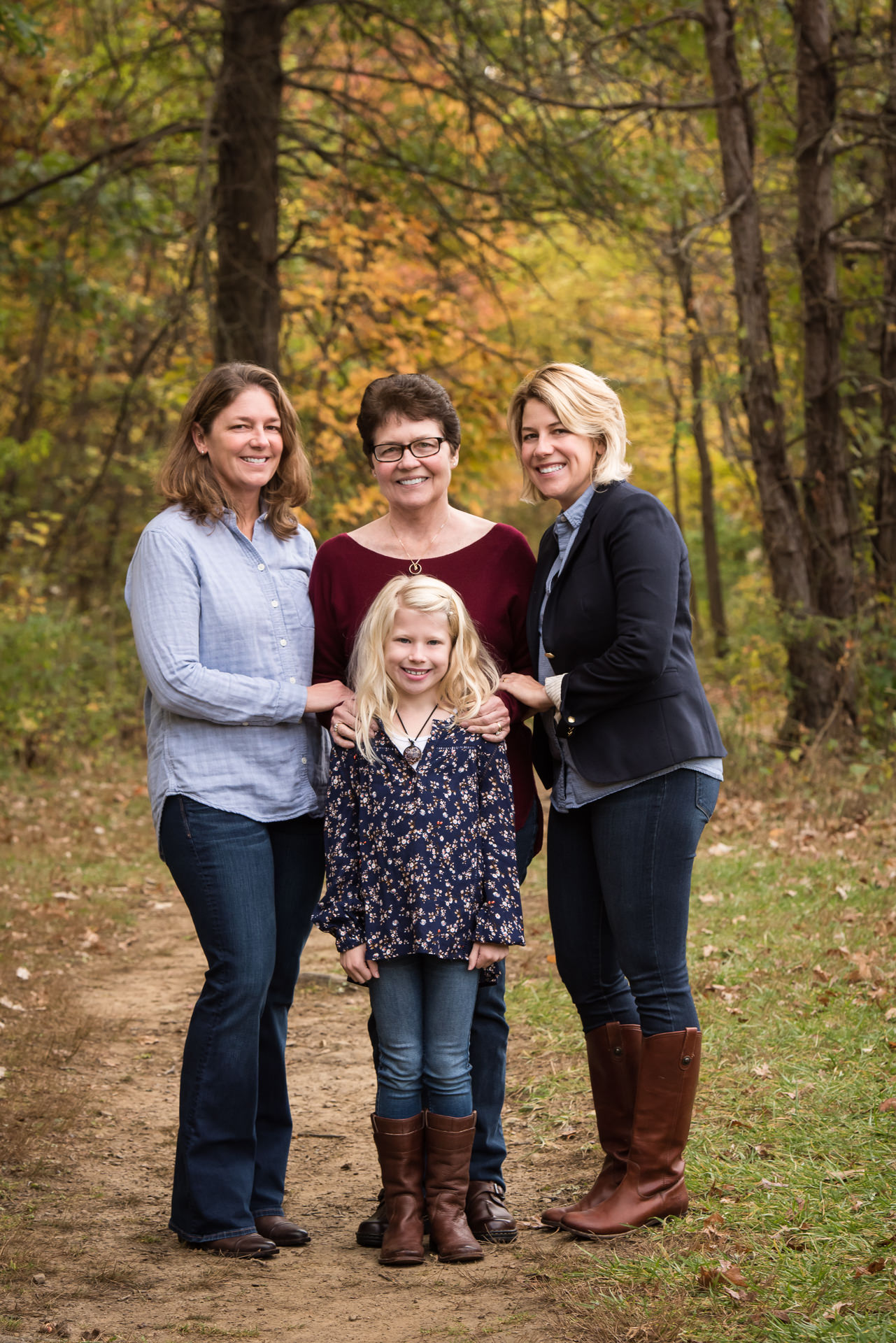 #10: Don't forget the feet!
Make sure shoes are in good shape and appropriate for the outfits. This can be harder with younger kids, so consider going barefoot when it is age and seasonably appropriate. Paying attention to socks is also a good idea as no one wants to see bright white socks peeking out of a pant leg.
Clients of Gwendolyn Z Photography are guided throughout the entire wardrobe planning process. I have plenty of tips and tricks to help you pull together a great look and also offer my "anytime" wardrobe advice to eliminate questions or stress. I would love the opportunity to be your Ohio Family Photographer, please click the button below to get more information.
Gwendolyn Zaczepinski is an Ohio Family Photographer and serves the Columbus Metropolitan area including Bexley, Dublin, Gahanna, New Albany, Westerville and Upper Arlington OH.