Columbus Senior Photographer:
Ballerina Edition
So this is the ballerina edition, which is so much fun to do as a Columbus senior photographer. I'll have to admit upfront, that this high school senior is one of my absolute favorite people. She has been babysitting my kids for years and has truly become part of the family. It was an honor for me to take her senior portraits. It seems like just yesterday, I was meeting her for the first time and taking her pre-mitvah portraits.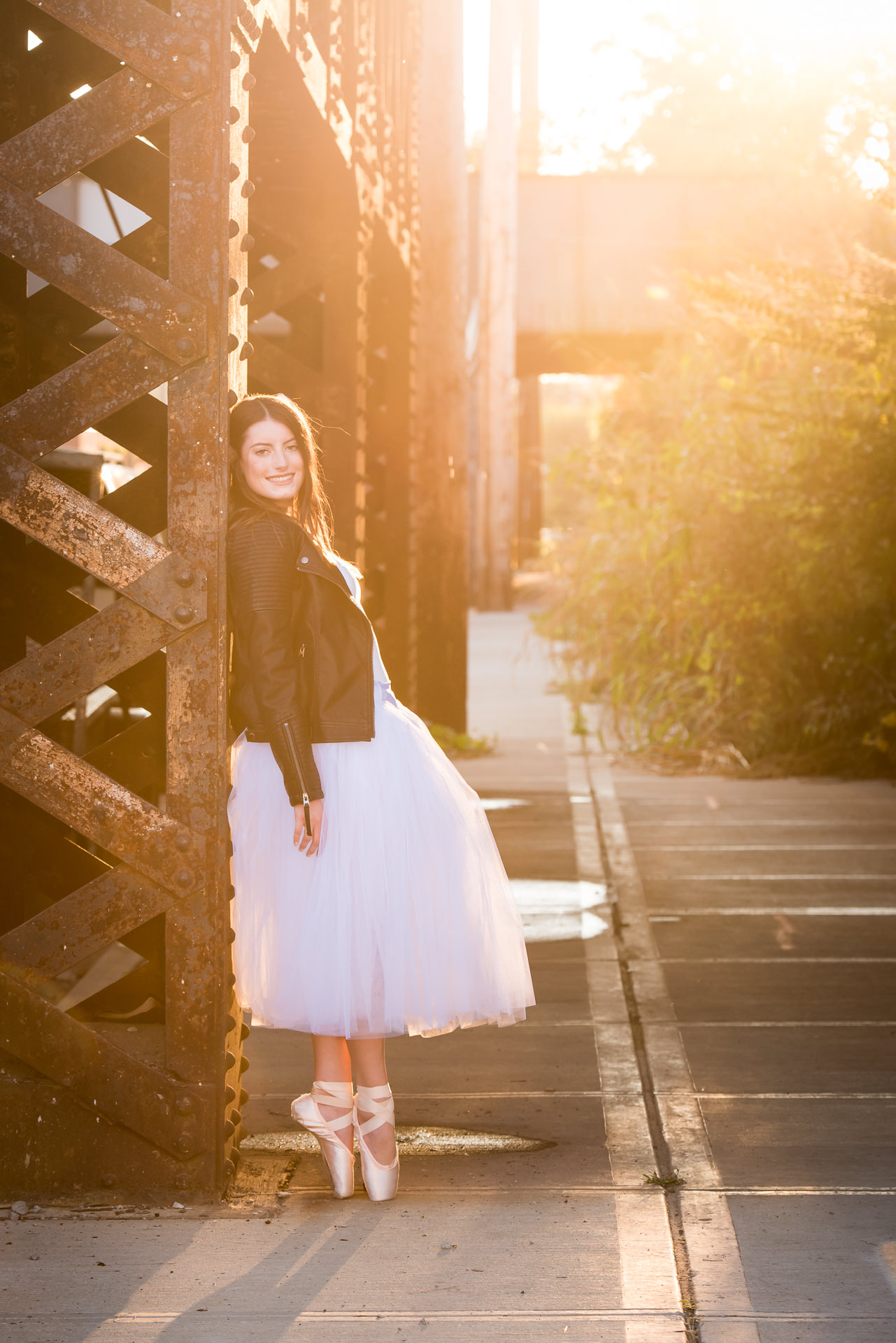 This young lady is everything you could ever hope for in a child. She is smart, kind, generous, thoughtful, a talented dancer and a great student. She is so easy going and an absolute joy to be around. I'm always amazed by how she seems just as comfortable around adults and small children as she is with kids her own age.
She's danced most of her life at the New Albany Ballet Company, so incorporating it into her senior portrait session was at the top of the list. We decided to juxtapose the elegance of ballet with the urban grunge of downtown Columbus.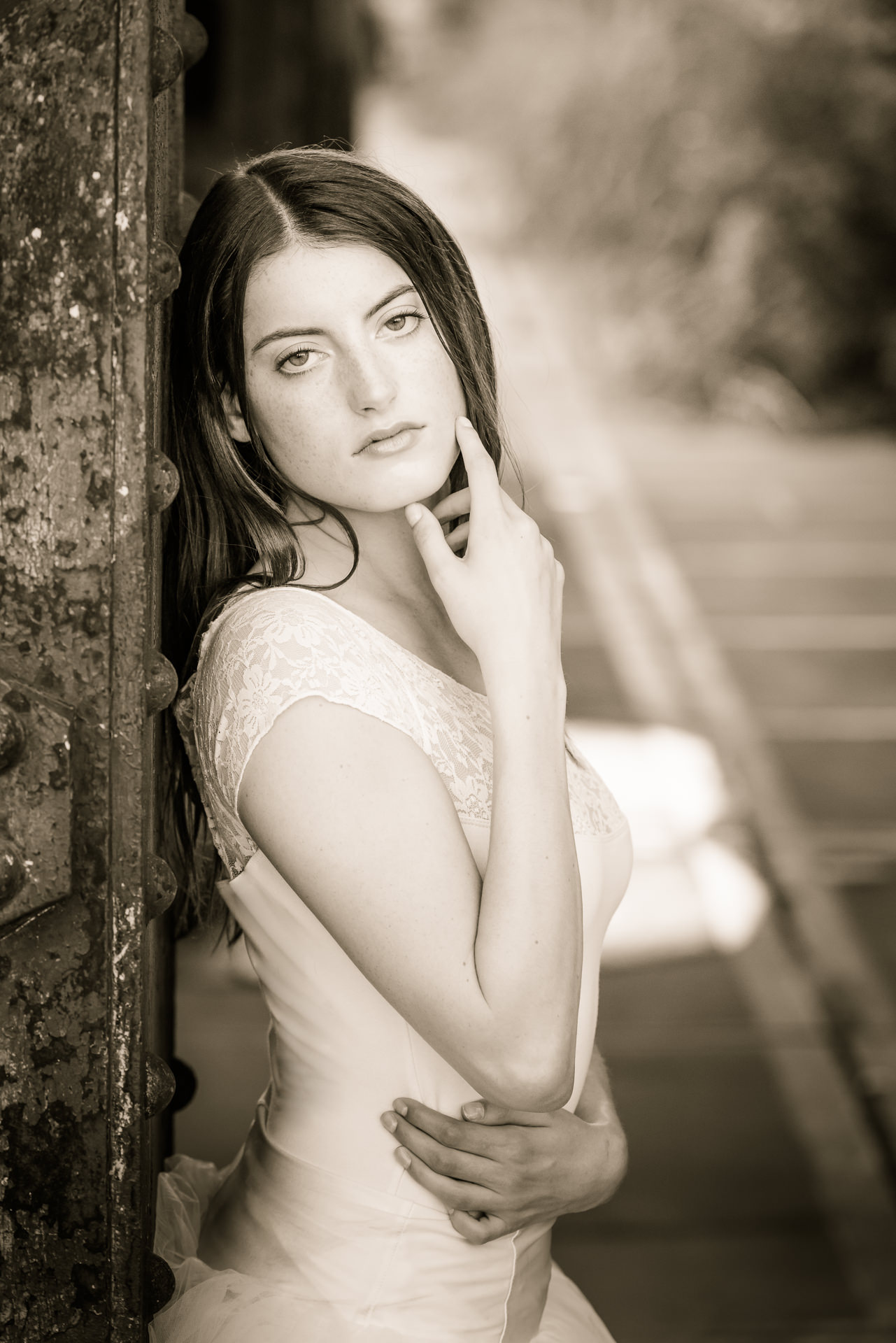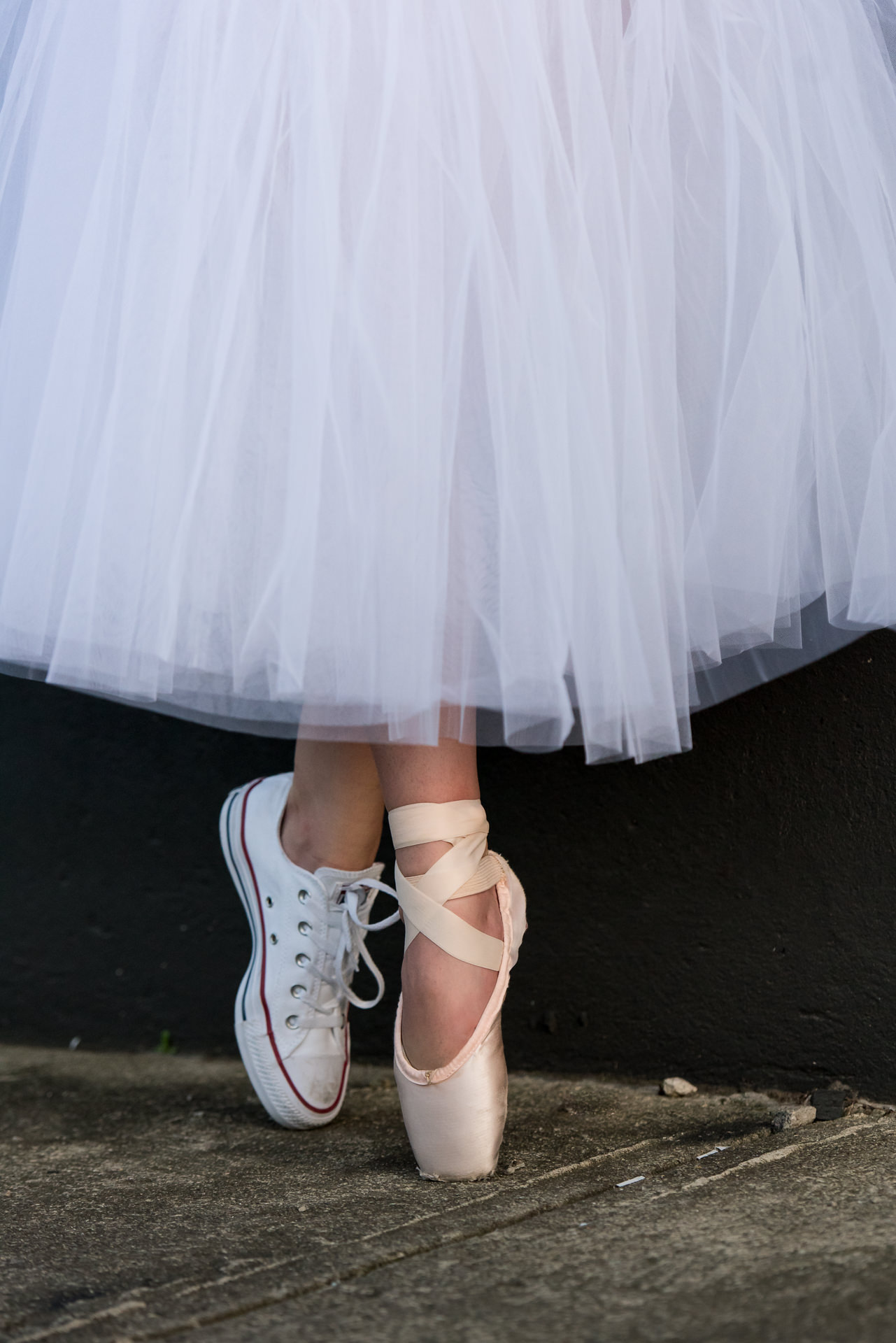 I thought the leather jacket made a great layering piece that really merged ballet with the location. At the end, she chose to recreate an image she'd seen before that really shows her personality….pointe shoes & converse!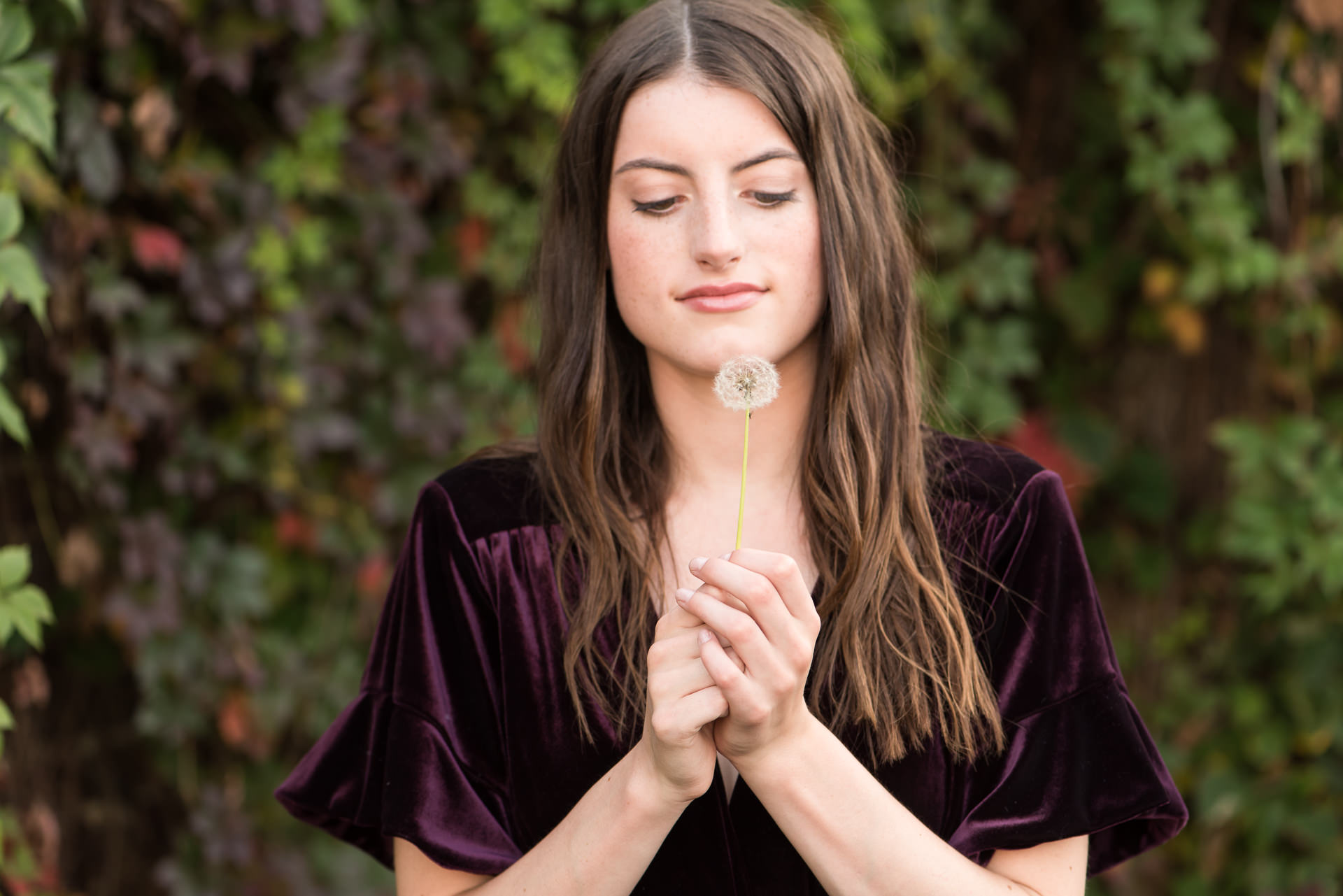 Choosing Gwendolyn Z Photography as your Columbus Senior Photographer means that you can tailor your session to really showcase you are. Since this high school senior isn't all about dance, she brought along some great outfits to vary her look.
I absolutely loved this aubergine velvet dress that she chose! It perfectly matched the changing of the leaves on this wall and the velvet texture photographs so well! Textures are a good thing to keep in mind when choosing outfits for your senior pics. Wovens, velvet, sweaters, tweeds, etc.. all add interest and dimension to the portraits and photograph much better than t-shirt and jersey materials. You can still wear jersey, but consider layering it with a jacket or sweater, or accenting it with a fun scarf!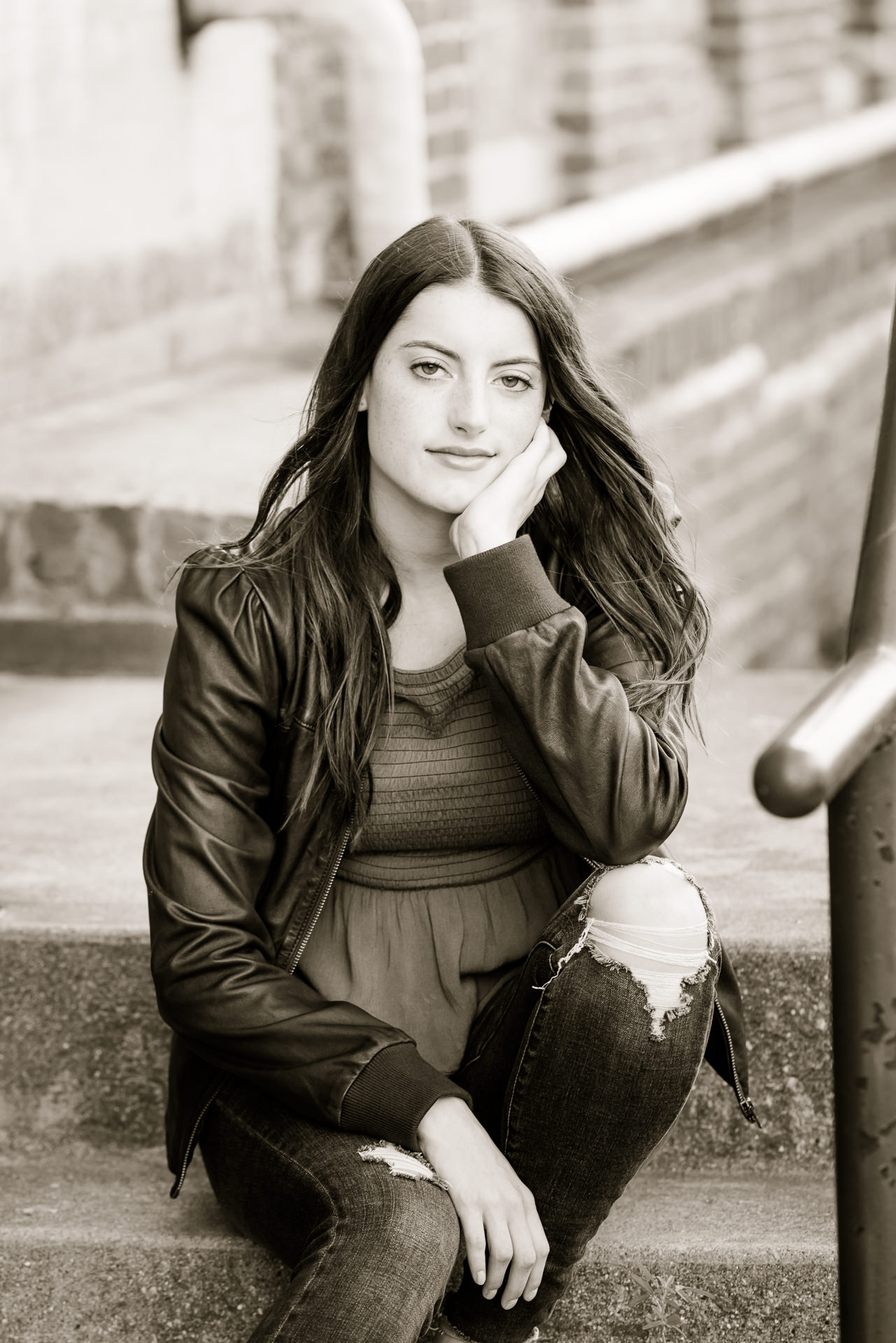 This outfit is a great example of adding layers and mixing textures! Although the shirt was a jersey material, the smocking up top added a nice texture. Combined with the ripped jeans and leather jacket, the outfit had a lot of dimension without being busy and taking away from her face. You can find more wardrobe tips by looking at my senior session page.
Are you looking for a Columbus Senior Photographer? I serve the great metropolitan area including, but not limited to Bexley, Columbus, Dublin, Gahanna, New Albany, Westerville and Upper Arlington OH.
Click the button below to get more information!