Columbus Family Pictures-6 years in a row
As a family photographer, my greatest compliment is a repeat client for family pictures. This sweet family has showered me with such compliments for the past 6 years. Yes, SIX YEARS! Watching these incredible kids grow up and getting to know their awesome parents has been such a gift. We've created and documented some pretty amazing memories over the years. And I must admit, what I look forward to most are all the hugs and cuddles the little ones shower me with each session. Oh, and did I mention that they travel to me from London, OH?! I love their commitment to having heirloom portraits taken of their family every year. They truly understand how important it is to document each stage of their lives together!
Family Pictures of the C Family-a walk down memory lane…
2012
When I first met the C family, a set of 3 year old twins and a toddler completed their family photo…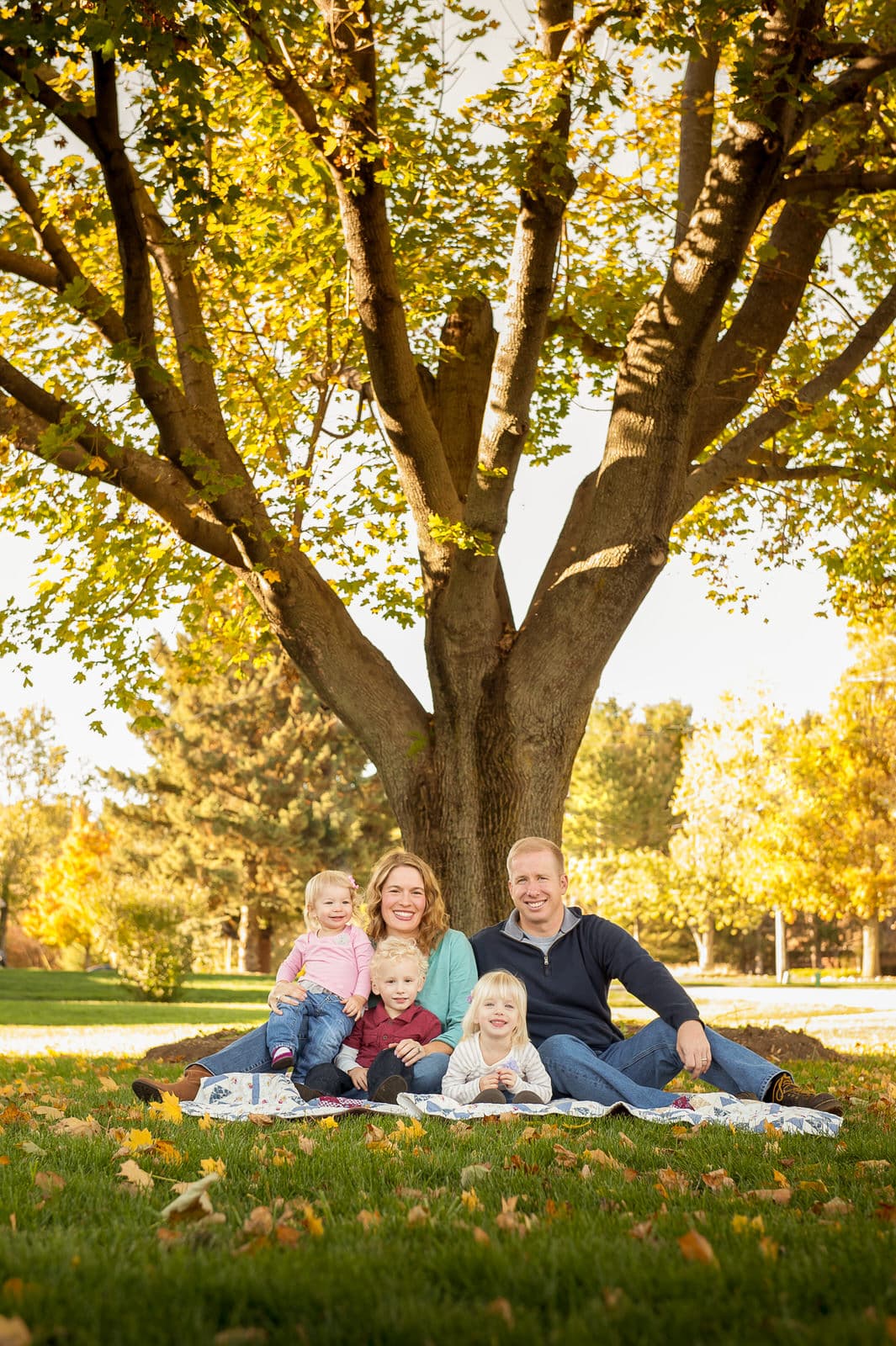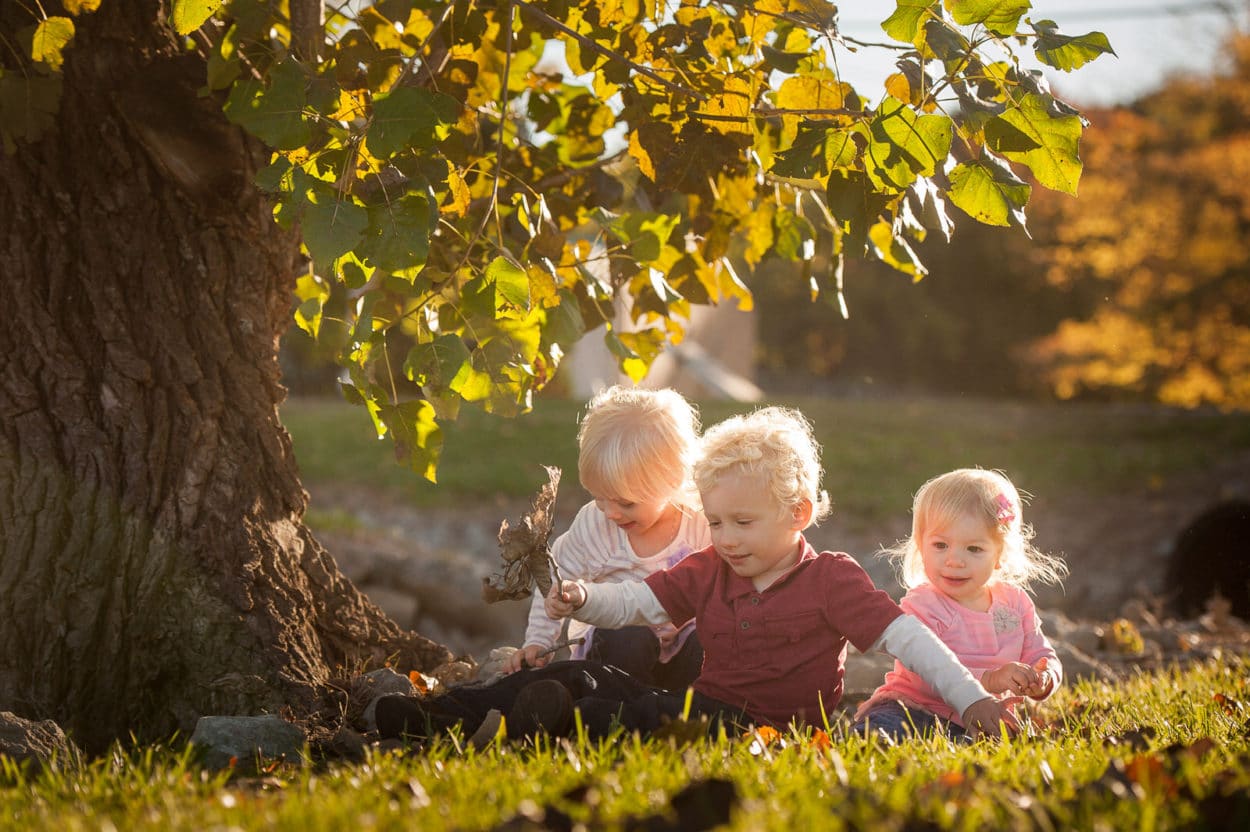 2013
The very next year, I was surprised by their adorable new addition! Baby makes 4 and completes their family portrait!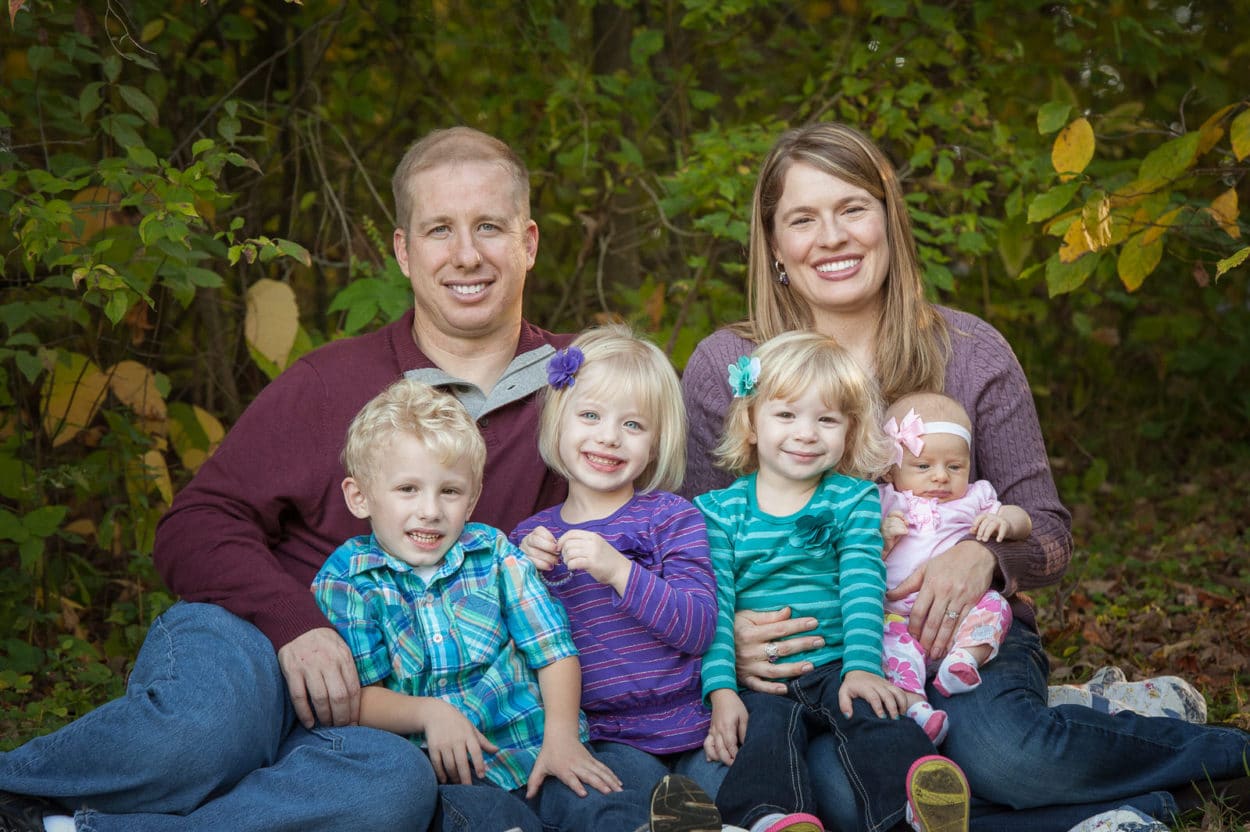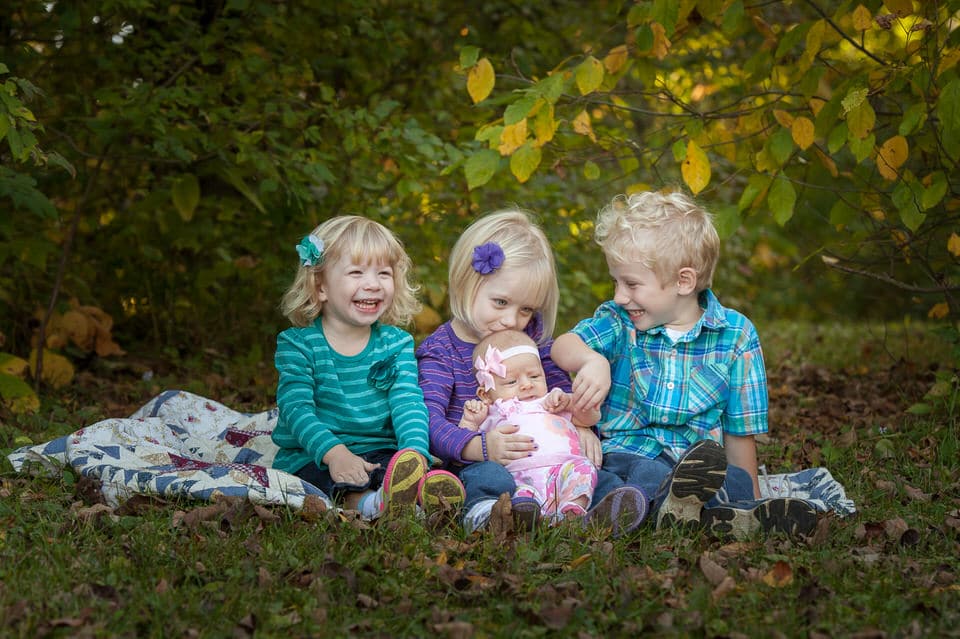 2014
Each year, we choose a different location for their family pictures. The first two years were in London, OH and since then, they've been done around Columbus and New Albany.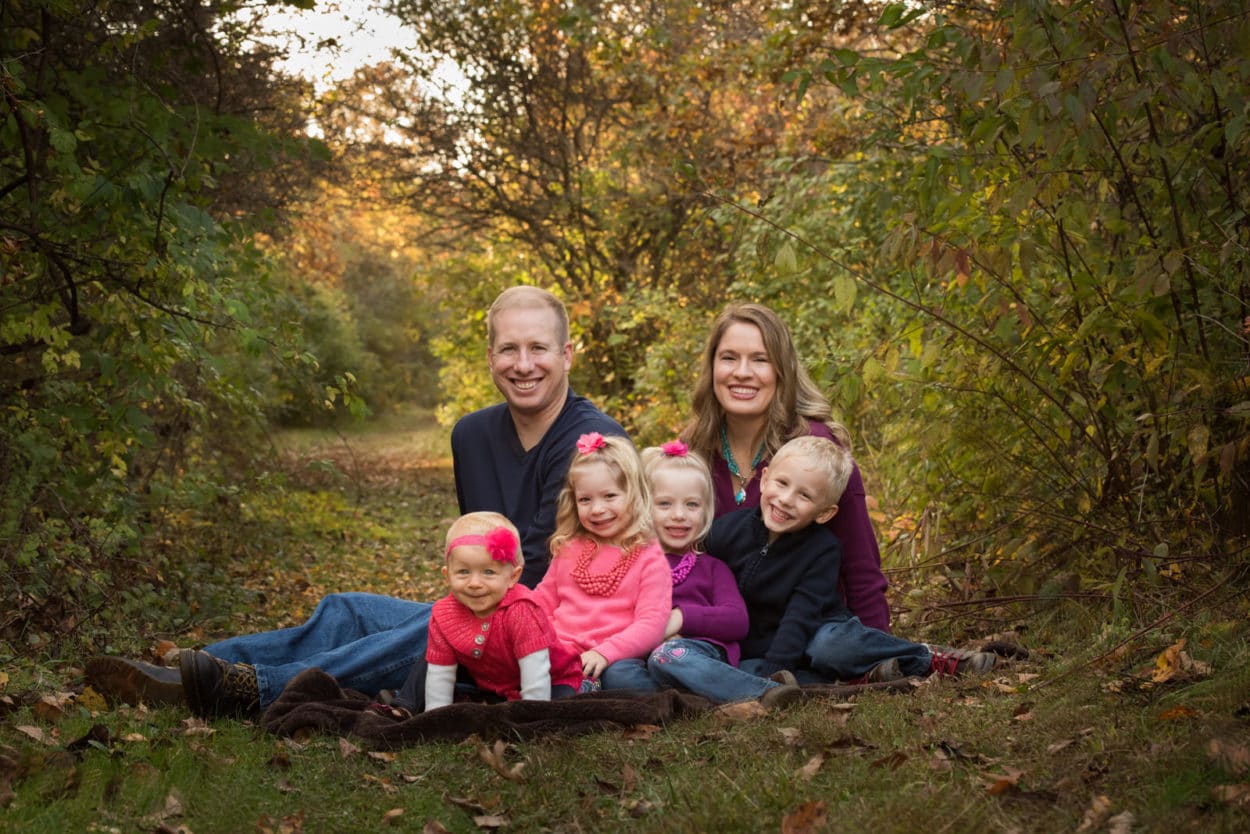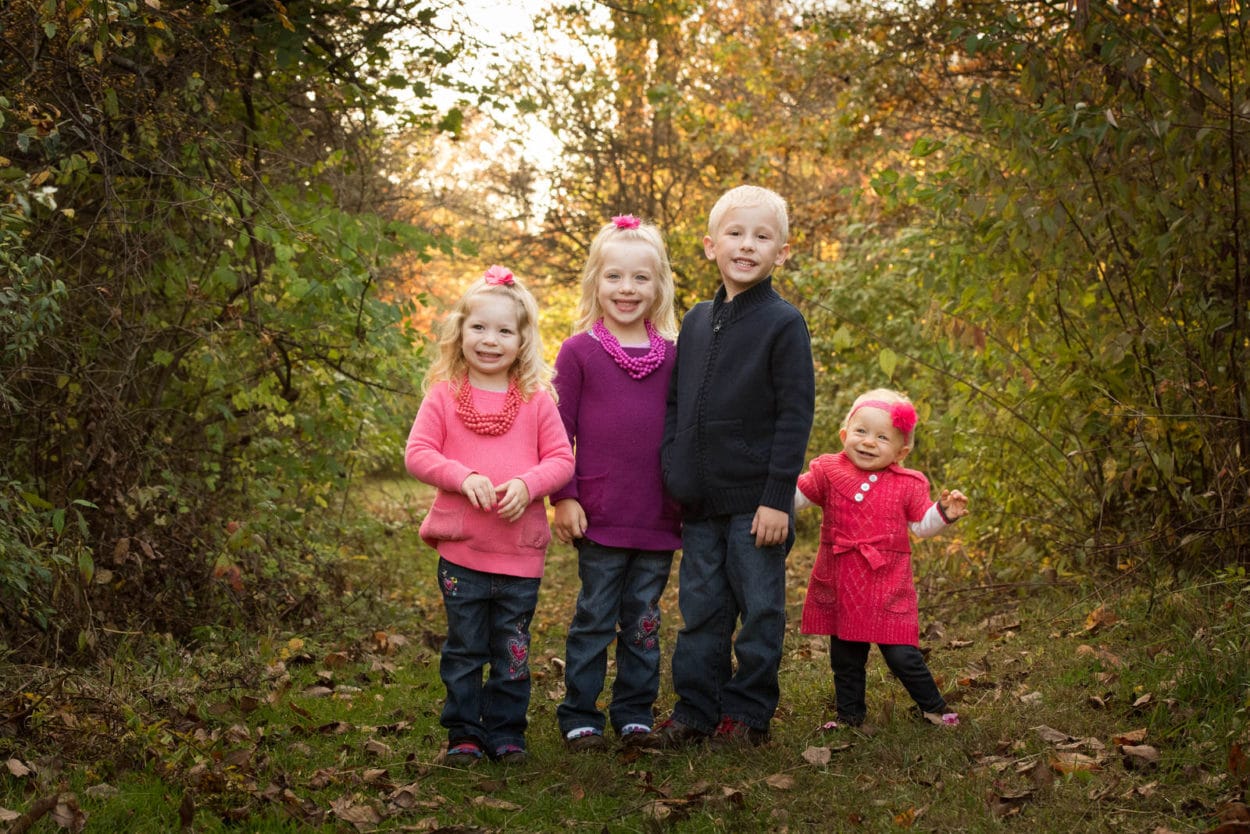 2015
We chose an apple orchard for their 2015 family photography session. The kids loved running up and down the rows of trees and nibbling a few apples along the way!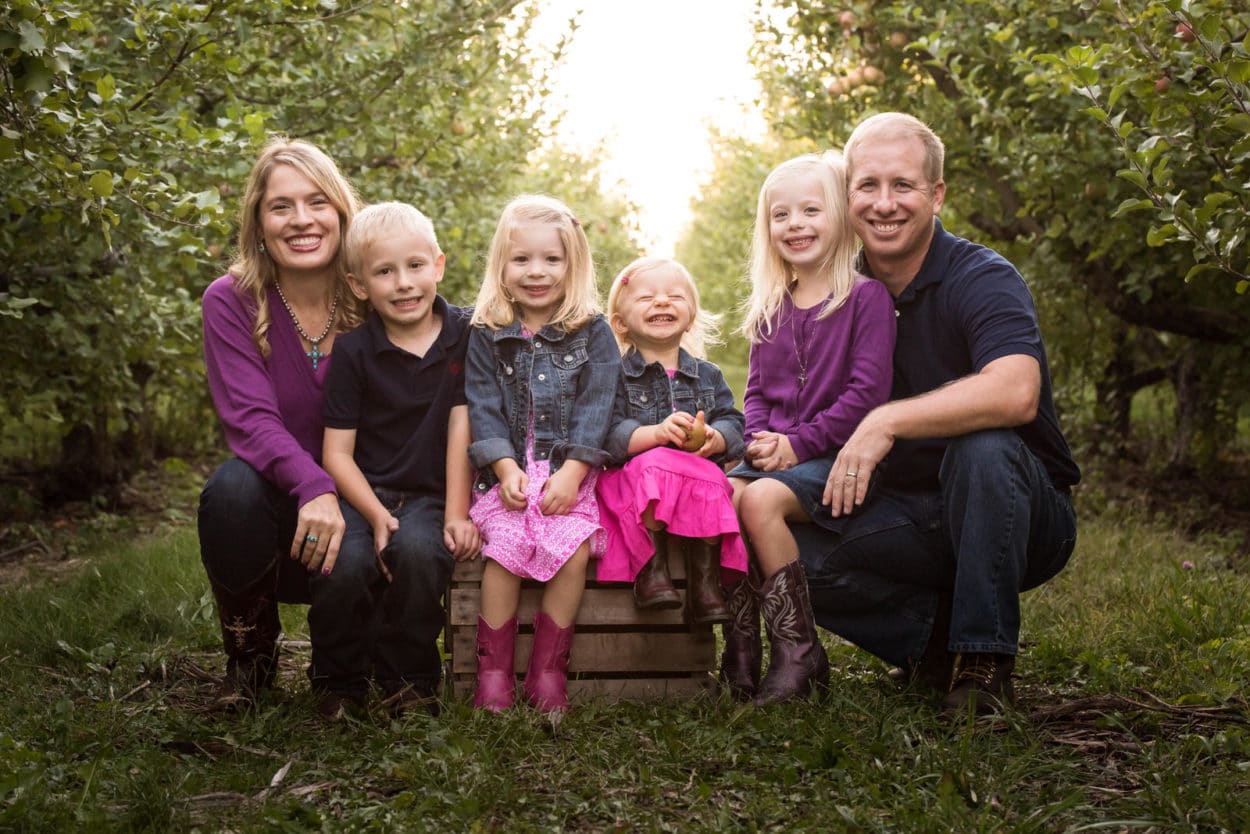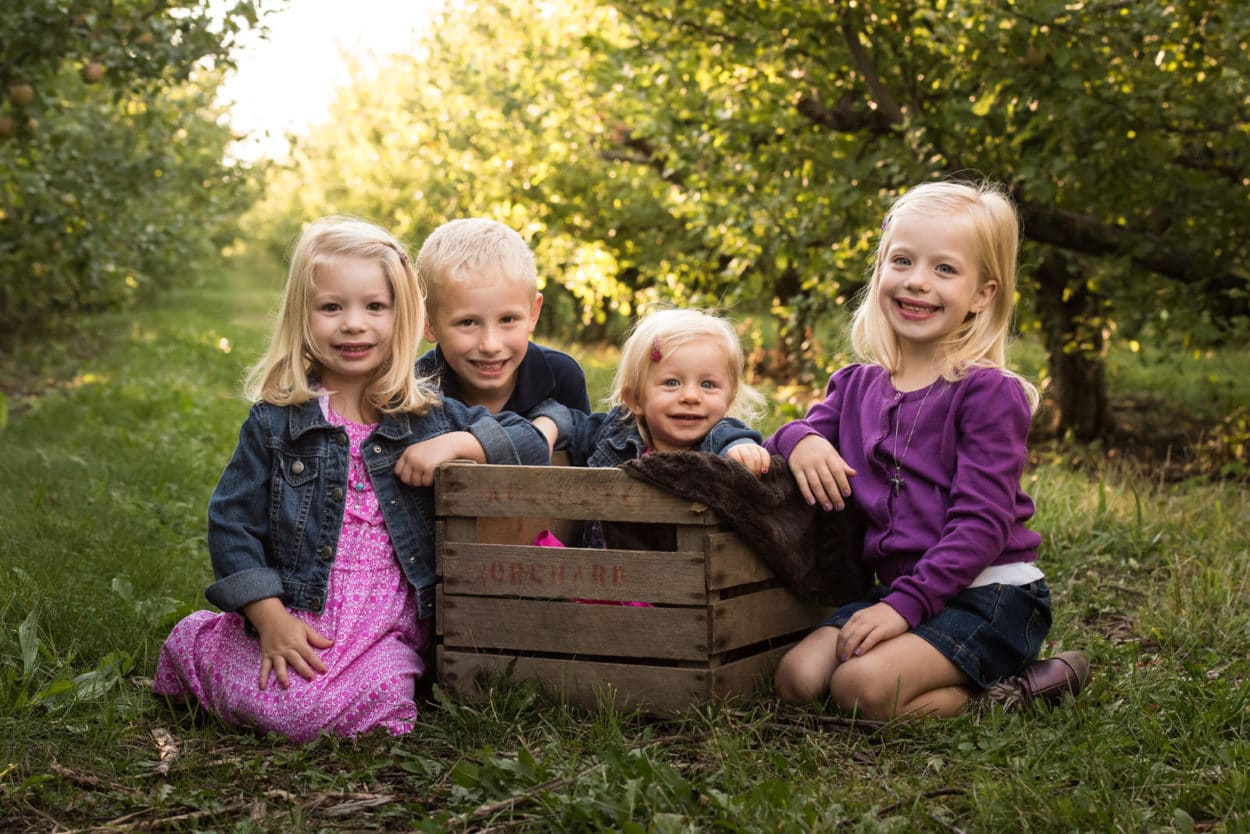 2016
This time, we chose a beautiful park in Westerville, OH. You can see the age gap start to close with the kids and I loved how much they interacted with each other during this family photo shoot!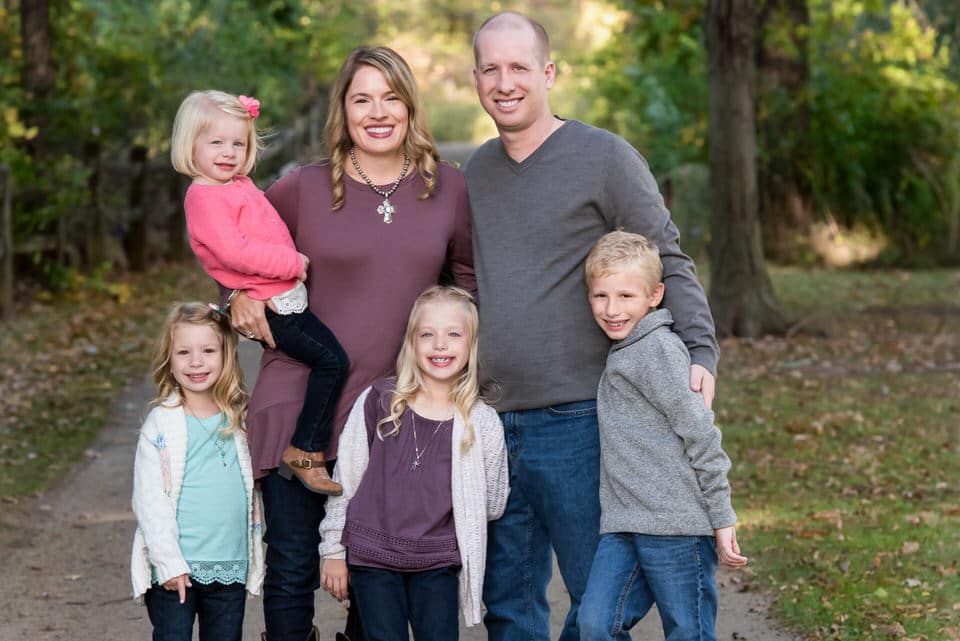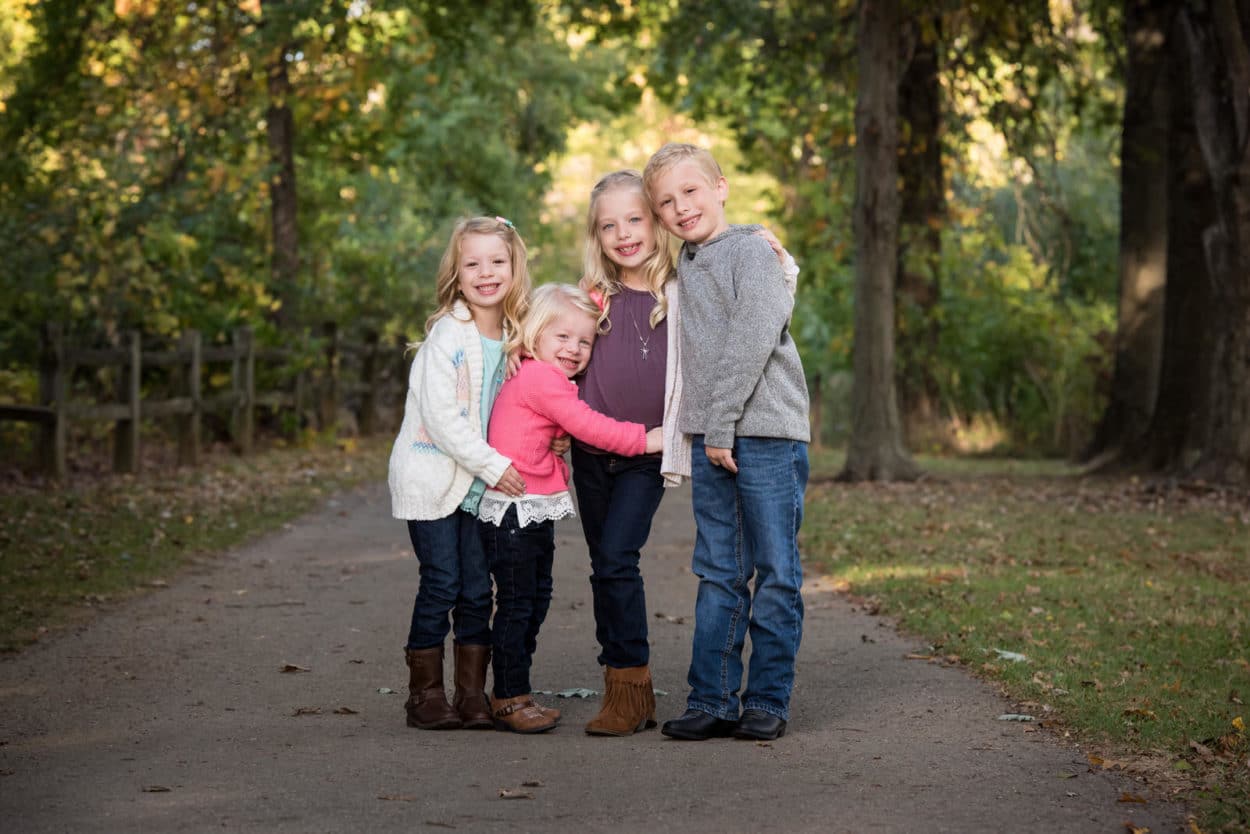 2017
And in the blink of an eye, we had our 6th family portrait session together. I could go on for days about how wonderful this family is! They are so sweet, kind and loving. You can tell that they really celebrate life and their time together. Most importantly, they share that with the people around them. They welcome me into their family once a year and it is truly a highlight of my fall season!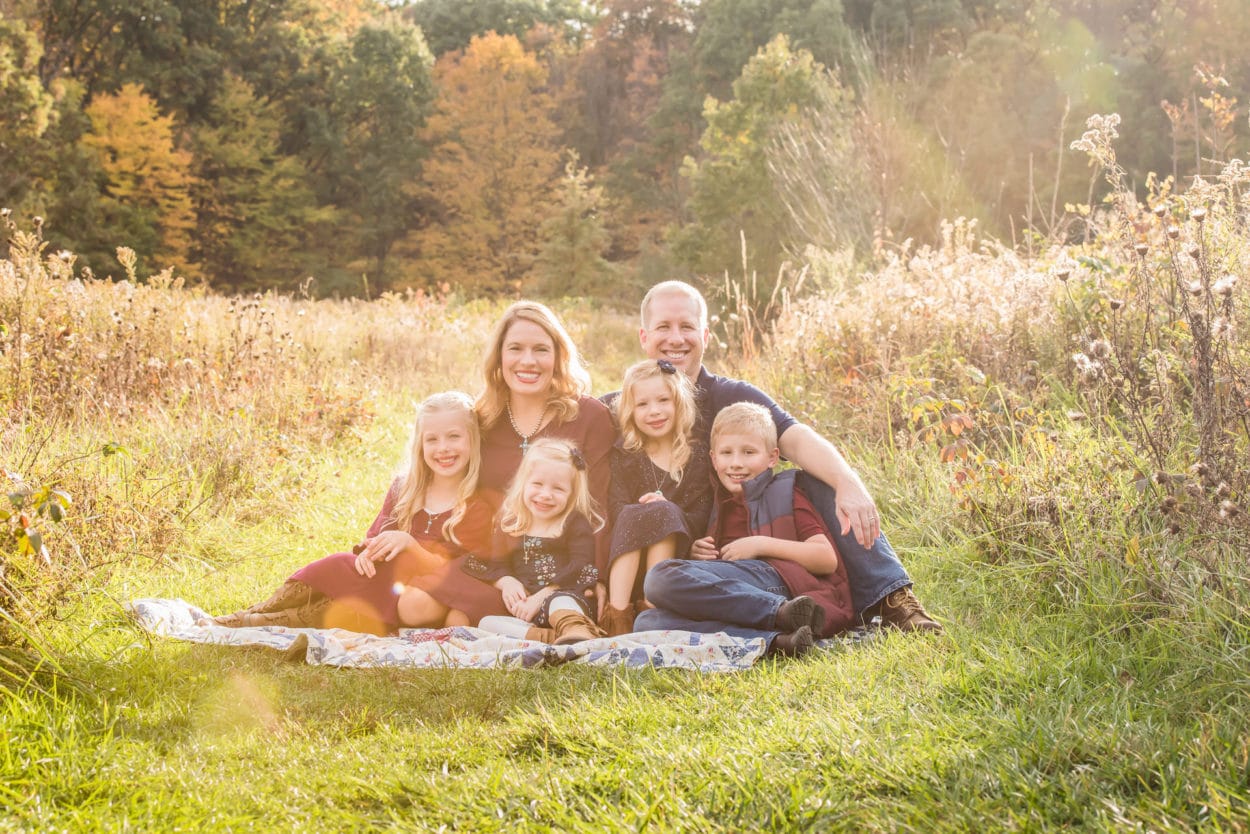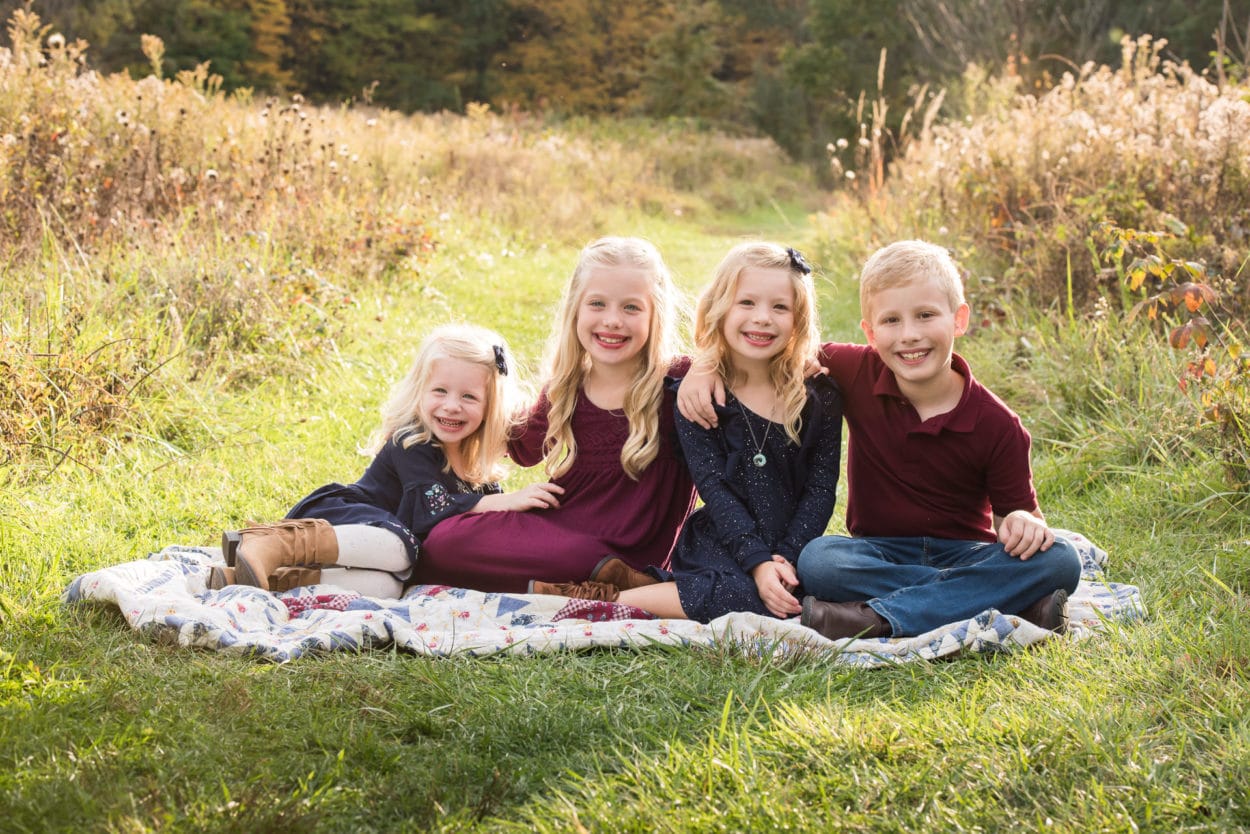 And you know you've been photographing a family for a long time when the kids tackle you with hugs, race each other to hold your hand and ask for a picture with you in it. I just love this family so much. Here's their "family portrait + photographer"!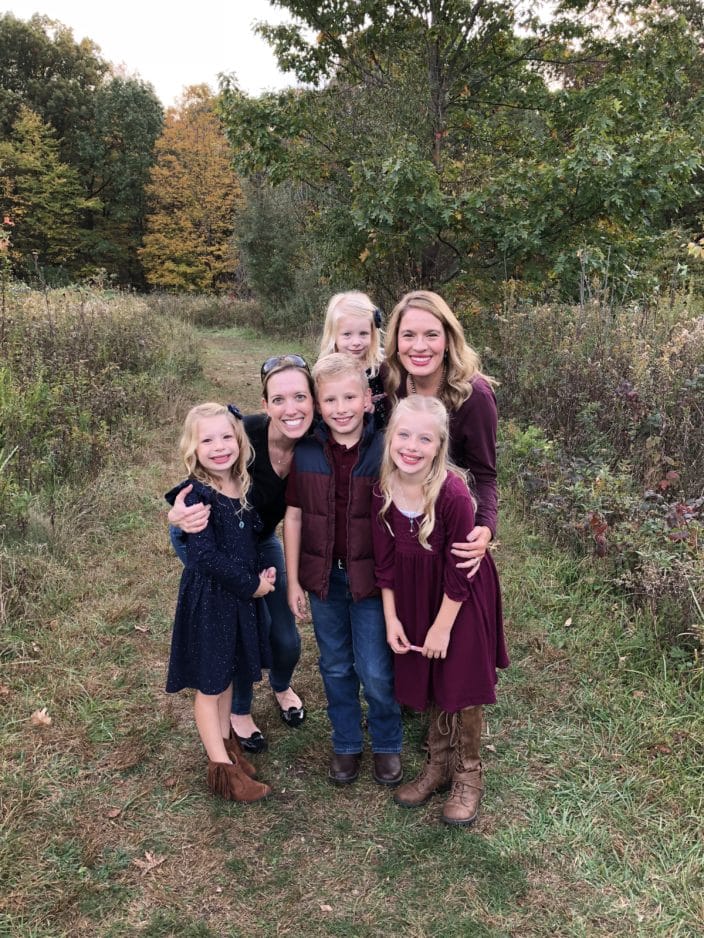 Wouldn't you love heirloom family pictures to document the different stages in your lives?
Let Gwendolyn Z Photography help you create memories and capture the love of your family! These portraits are not only for you, but also for the generations to come. Click the link below for more information! Be sure to follow the Studio on Facebook for all the latest news!
My family has had the pleasure of working with Gwen of Gwendolyn Z photography every year for the last 6 years. It has become a Fall family tradition to meet with Gwen to update our family portraits with the stunning Ohio Fall foliage as our backdrop. Gwen facilitates a low stress, enjoyable experience from start to finish. Our portrait sessions are always relaxed and fun, filled with smiles and laughter. She always selects the most stunning locations and works so hard to accommodate any special requests. Truly what I love the most about Gwen is her amazing ability to persuade my children to cooperate, so she is then able to capture what makes each of my children beautifully unique. Gwen is an amazingly talented artist, whose heart and ability will win over even the most challenging client. Truly the only difficult part of having portraits with Gwen is deciding which of the amazing pictures she's taken you just can't live without! Highly recommend!